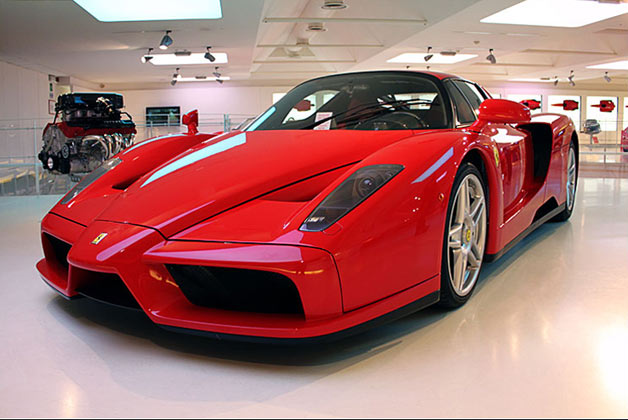 You have just purchased the new 2012 Ferrari F12 Berlinetta, the fastest street car Ferrari has ever made.  You find yourself cruising a open stretch of Arizona highway, possibly on your way to Newport for Barrett Jackson, or on your way to Los Angeles for the LA International Auto Show, the world lays in wait before you, the sun setting in the west as you gun the pedal to maximum speed.  Can life get any better?  Well, Ferrari says "Yes."
Ferrari has announced that they will be debuting the super car successor to their legendary Enzo by the end of the year.
Ferrari Chairman Luca Cordero di Montezemolo tells Automotive News Europe that their next super car will not be called Enzo, but will be worthy successor, packing high hp and a V12.
"The F12 Berlinetta delivers 740 hp and today's Formula One cars have between 740 hp and 750 hp," Montezemolo said. "Thus we are offering F1 power in a road car."
Few details have been offered as to what will be included in the Enzo successor, but the word around the industry rumor mill is that it will be producing upwards of 920 horse power, almost 200 more than the current pinnacle of the Berlinetta.
"We want to surprise people not just in terms of price but also with the car itself," Montezemolo said.
Phoenix Valley automotive enthusiasts can keep an eye out for the next big thing from Ferrari at Scottsdale Ferrari.  Phoenix Valley speed demons should also keep an eye set to Vroom for more updates, as well as information on regional auto shows where they are likely to catch a glimpse of what Ferrari has cooking for 2013.