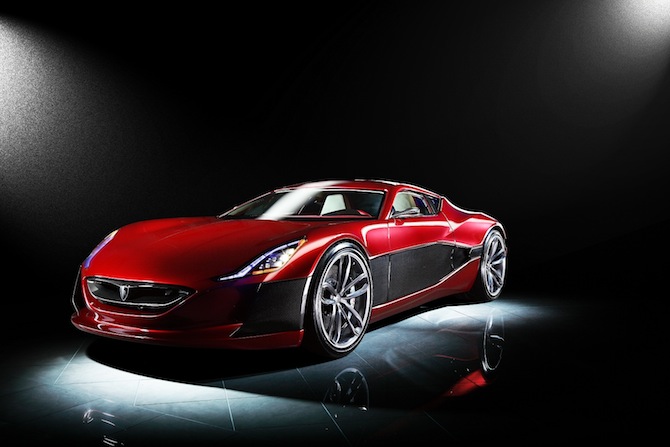 A lot of images may come to mind when we imagine Croatia, but usually a 1,088-horsepower electric supercar is not one of them.  That all could be changing though, with the debut and now coming production of the Rimac Concept_One.
On display this week at Top Marques Monaco, the Croatian built electric car has a 372-mile range, a top speed limited to 185 mph, and a 0-to-62 time of just 2.8 seconds. Thats right, 2.8 seconds.  For any car, let alone an electric, that is an amazing feat of engineering.  What makes the Concept One so great is that it is exactly because of the all electric drivetrain that the vehicle's 1,180 pound-feet of torque are available at the touch of a button, or the pressing of a pedal.
The Concept One goes being an innovative electric engine under the hood.  The vehicle also features an astounding and unique drivetrain which mounts a liquid cooled magnet electric motor in each wheel.  The magnet electric motors are controlled independently of one another, providing for a high torque all-wheel drive experience.
"I believe that the electric motor is a much better machine compared to the ICE, in almost all aspects, especially for a sports car," said Mate Rimac upon the veicles debut last year.
The Rimac Concept One is rumored to set one back at a rate of roughly 1 million dollars.  Considering that only 88 will be sold, Phoenix Valley automitive entusiasts with the will and means to acquire one of the finest vehicles on the planet should start their quest to become one of the exclusive 88 owners as soon as is humanly possible.