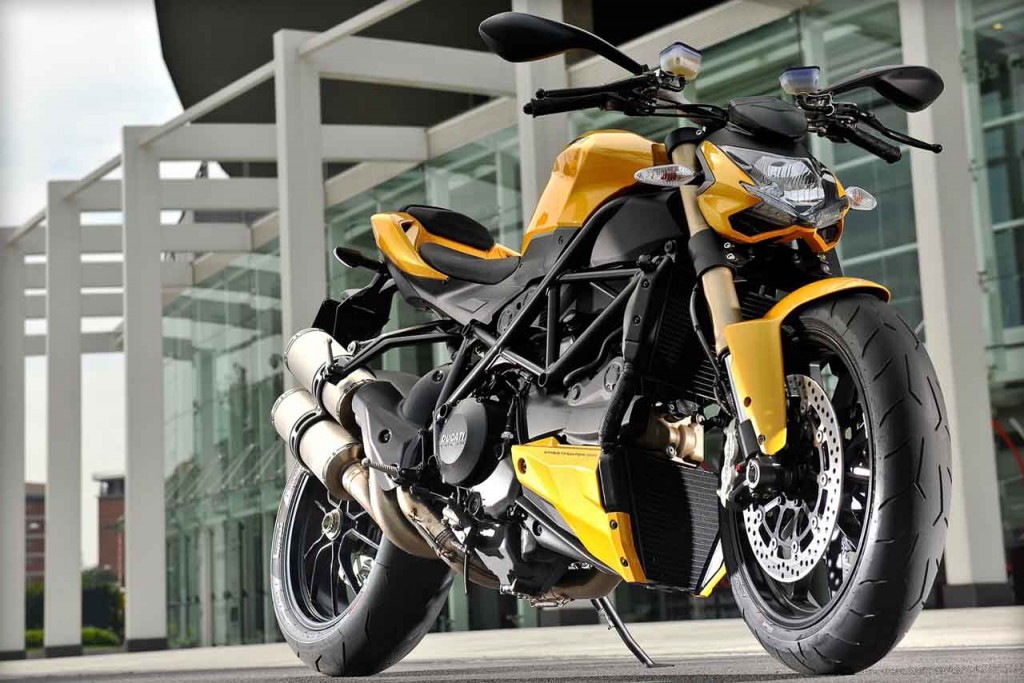 Most of America waits in cold and darkness, snow expected just over the horizon, along with sleet and ice.  For many this is the time of year when they must pack away their motorcycles and jet skis, bidding them farewell and so long until the spring thaw beckons them to awake to use in the warmth and sunlight.  This, of course, is not the case for those residing in Phoenix Arizona.
The Phoenix Valley area has a well earned international reputation as being a warm winter haven, a refuge from the frozen bleakness that many American must endure for several months a year.  While for some this warmth advantage may mean lounging around a pool, for others it may mean taking a hike, getting out on the lake, or cruising down a snow free desert highway on a new 2012 Ducati Streetfighter 848.
The new 2012 Ducati Streetfighter 848 features a revised 848 Testastretta 11° engine with 132 hp and an exciting 93.5 Nm of torque as well as a modified frame geometry help to guarantee safe, agile handling.  This is supported by the smooth, easy-to-manage power delivery of the engine, revised ergonomics and a specially tuned traction control (DTC) system.  The features of the new Streetfighter are finished off in aesthetically by the unique Ducati design, free from any pretension or outdated styling, this is an smart and aggressive motorcycle for the smart and aggressive rider.
Phoenix Valley auto enthusiasts who want to purchase the new 2012 Ducati Streetfighter 848 could likely order one through Phoenix Valley motorcycle dealerships such as Go AZ Motorcycles.  For those who are interested in seeing one in person first and testing it out, the nearby San Diego and Los Angeles areas, both a short drive from the Phoenix Valley area, have multiple dedicated Ducati dealers.