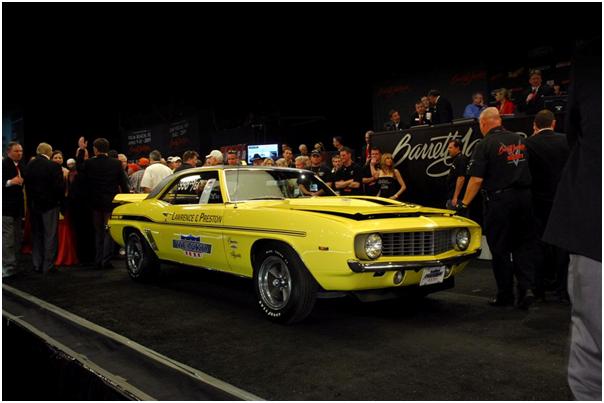 We write songs about them, we make movies about them, some of us even write poetry for them.  Thats write, I am talking about classic cars.  Anyone who owns a classic vehicle or has ever ridden in one knows that the feeling is markedly different from riding in a modern vehicle.  The cold blue steel, the smooth romantic curves, the glimmer of the grille.  Cars used to be works of art.
Barrett Jackson, as the premier collector car auction house in the world, attracts droves automotive enthusiasts to their annual auction at Westworld in Scottsdale.  While there will be certain novelty classics at the auction such as General Lee, the JFK Hearse, and a few vehicles from Brett Michael's personal collection, the vast majority of the cars are pure classics, steel monuments of human achievement, with no need for fame or attachment to some other cultural phenomenon.  The Barrett Jackson people know the difference between noise and craft, and these cars were selected because they stand on their own.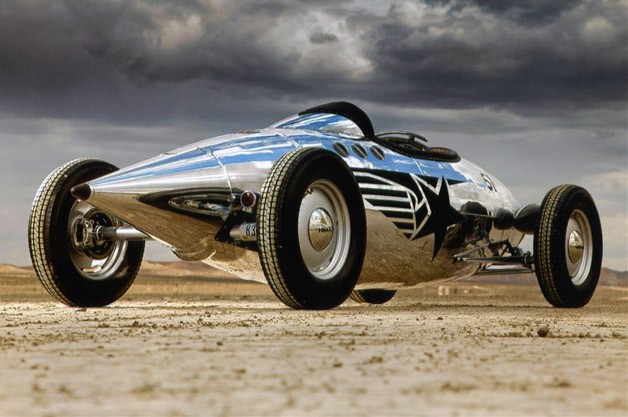 One such vehicle is the "Lockheed Lakester." (pictured above)  Registered for road use as a 1917 Crow Lakester Custom, this car was hand-built from the wing tip tank of a Lockheed Super Constellation aircraft.  The full make up of the car is a mix of automotive and aircraft parts.  Contained within the jet tank is a 1.8-liter turbocharged Hemi four-cylinder mated to a five-speed manual transmission, and the two-person cockpit features gunner seats with an air-speed indicator in lieu of a speedometer.  Built in the style of a vintage Slat Flat racer, this car is bound to turn some heads.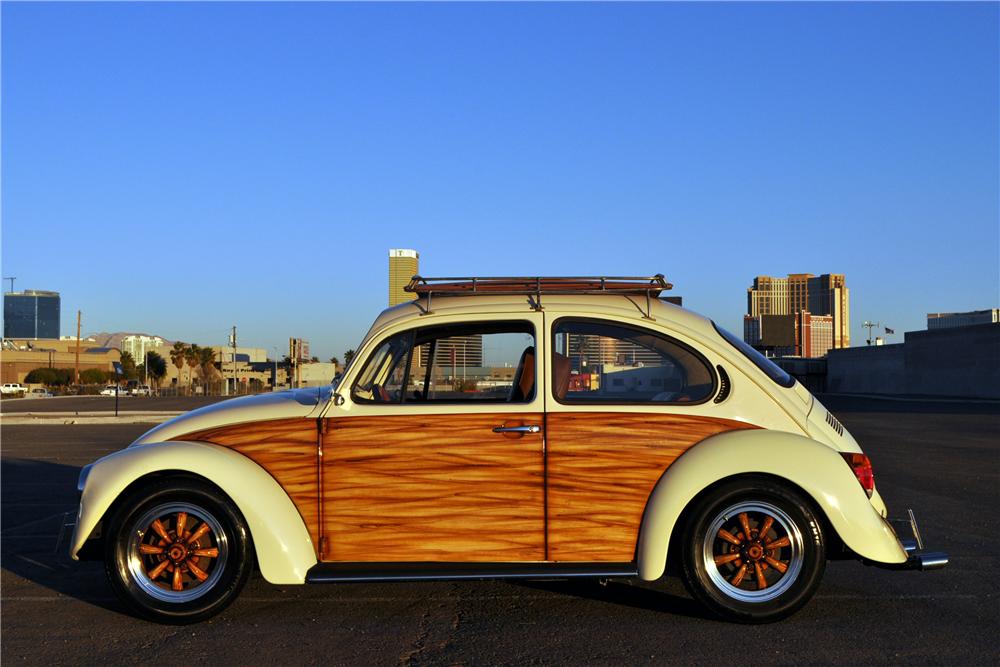 Coming out of a private Volkswagen collection, this 1973 custom woody bug has been completely restored inside and out. It has a one-of-a-kind paint job, all of the wood grain has been hand-painted by a master painter. Less than 500 miles on the 1600cc crate motor that has been custom painted to match the woody exterior. This woody beetle has a 4-speed transmission. The drivetrain also includes rear drum brakes, front disc brakes and adjustable front end. New mahogany brown custom seats, door panels and a custom hemp-style headliner really set off the interior. All new window seals and a brand-new set of custom painted wagon wheels complete the look of this awesome show car.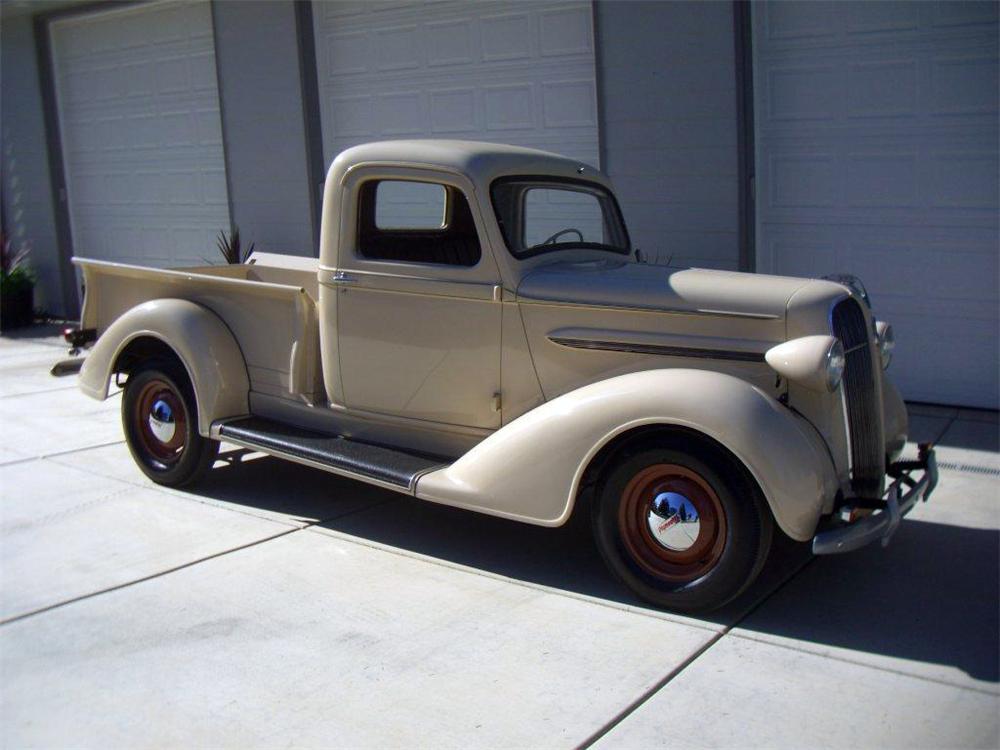 This is the first year of the Plymouth pickup. Plymouth only made pickups for five years. Less than 1000 miles since restoration. Attractive beige exterior with black and gold pinstriping. Changed to 12-volt system with alternator and turn signals. Flathead 6 cylinder with 3-speed transmission. New paint, brakes, period correct wheels, new tires, new interior and all new glass.
This auction/show only comes to town once a year, so don't miss out on the opportunity to view, behold, and even bid on some classic American cars.  This is one museum where you get to leave with the art.
The Barrett Jackson Collector Car Auction takes place from January 15th through the 22nd at Westworld in Scottsdale.