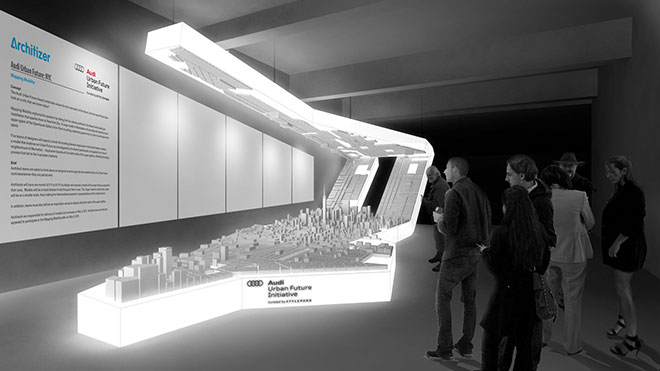 With urban population growth experiencing a rapid rise, both in Phoenix Arizona and globally, architects, engineers, designers, and other forward thinkers are looking towards re-conceptualizing the urban environment.  Whether it is the remarkable and multi-use Tempe Center for the Arts building designed by Phoenix Valley area architectural group "Architekton", or the multi-city spanning Valley Metro Lightrail system, Phoenix Arizona and urban areas nationwide are rethinking the nature of the urban space, from the cafes to the educational institutions to the mass transit systems.  But where does the automobile come into play?
"It wouldn't be feasible, or possible, to ban all cars from urban centers", said Scott Keogh, chief marketing officer for Audi of America.
"You cannot look at the problem from a black and white point of view and say let's ban all cars," he said. "It's not pragmatic for the customer, it's not pragmatic for what people need."
"So the key", he said, "is to more thoroughly incorporate mobility and ecology into urban planning as we address transportation, infrastructure and growth. The need is especially true in our oldest cities.  There are a lot of problems that need to be solved inside of cities that came of age 100 years ago and today they are just not braced for it.  We think that offers a great opportunity for us to offer some insights."
While much of the Phoenix Valley area, especially the suburbs, was built around the middle of the 20th century, the downtown areas of cities like Phoenix, Tempe, Mesa, and Glendale, easily date back more than 100 years, and these are the areas where the Phoenix Valley area is undergoing it's most exciting changes and points of growth.
Where, how and from what does the urban future emerge?  With respect to future mobility, what might the contribution of a company like Audi be?  What might that of an advanced architecture be?  The Audi Urban Future Initiative raises questions like this in order to develop new perspectives for the sustainable city of the future.  The results from it are intended to flow into the work of the Audi company.
The interaction of mobility, architecture and urban planning is at the heart of this interdisciplinary exchange.
"The courage to change ways of thinking and to question what exists is a decisive prerequisite for permanent
progress and is the core of the AUDI corporate culture. This is why we have set up the Audi Urban Future
Initiative, in order to draw attention to and press ahead along routes to a sustainable and responsible future."
-Rupert Stadler, chairman of the board of AUDI AG
Phoenix Arizona residents can learn more about the latest exciting happenings and developments from Arizona Foothills Magazine, both print and online.  Phoenix Valley auto enthusiasts can view the latest innovations from Audi at any Phoenix Valley Audi dealer.