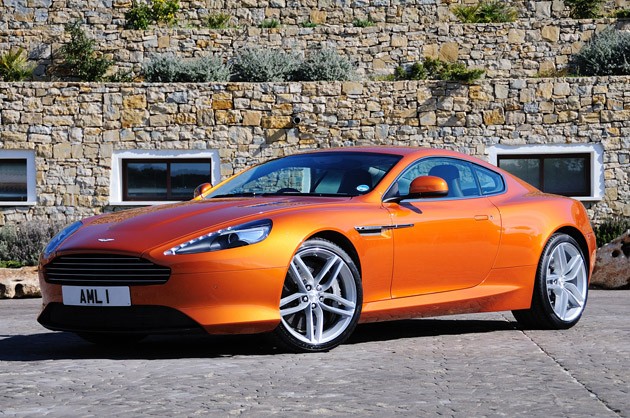 Phoenix Valley auto enthusiasts will be happy to know that the Aston Martin Virage, after 18 of decommission, is returning to North America, and the Phoenix Valley area, with it's 2012 model.
The Aston Martin Virage combines the presence and formidable performance of a V12-engined sports car with the comfort, convenience, and prestige of a true luxury car, delivering a blend of commanding pace and sensory indulgence.
Like all Aston Martin sports cars, the Virage is constructed using advanced techniques and lightweight materials. The Virage also has its engine mounted as far back in the chassis as possible for a front mid-engined configuration, which brings inherent advantages in both ride and handling.  With a top speed of 186 mph and the ability to sprint from 0 to 62 mph in just 4.6 seconds, the Virage is perfect for lighting up a deserted stretch of highway surrounding the Phoenix Valley area, and can count itself amongst the fastest GTs in the world.
The tremendous vocal range of its V12 engine means that it is also one of the most characterful.  From the moment it fires exuberantly into life you know you are in for a treat, but thanks to special bypass valves in the exhaust system, the Virage is blessed with an ability to soothe you when cruising as well as inspiring with a stirring howl when driven hard.
The Virage's shape is both beautiful and functional.  A host of bold and seamlessly integrated details distinguish it from
the rest of the Aston Martin family, and these work in harmony with classic styling cues that are unmistakable features of the
brand's award-winning and constantly evolving design language.  A new, hand-finished, stainless steel grille, with elements shaped like wing sections, new intake meshes and striking bi-xenon headlights give the Virage a handsome face, and a pair of recessed bonnet vents provide subtle clues to the rear-set positioning of the front mid-mounted V12 engine.  They are available
in a choice of two styles for added personalization.
The bolder of the two options features a stepped design, reminiscent of a shark's gills, bringing added animation to the detailing.  Unique new side strakes in the front wings, with their integrated LED lighting, provide a flash of drama in the Virage's otherwise taut, unadorned flanks. At the rear, a new aerodynamic diffuser incorporates artfully perforated cooling vents that mirror the interior's (optional) Bang & Olufsen speaker grilles, while a wide-set pair of exhaust pipes provide Aston Martin's unique style of music.
In Volante (convertible) form, the Virage's lines retain all the fluidity and poise of the Coupe, whether its roof is up or down.  The roof is made from fabric and incorporates an additional layer of Thinsulate material to further muffle wind noise and give additional protection from the elements.
Phoenix Arizona auto enthusiasts can view and test drive the 2012 Aston Martin Virage at Scottsdale Aston Martin when it hits showroom floors, likely sometime later this year.