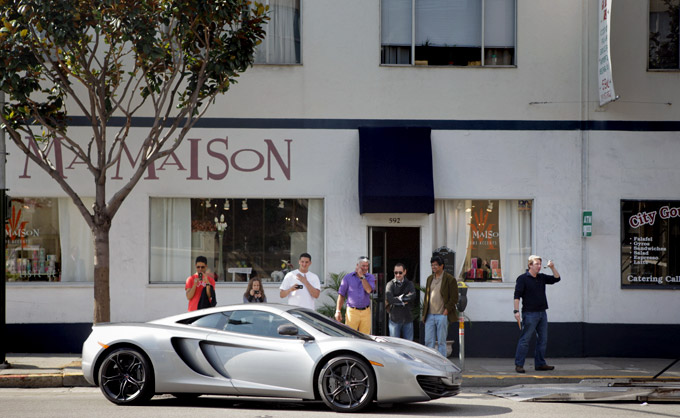 Phoenix Arizona Formula One racing fans probably recognize the Mclaren name.  Next to Ferrari, it's chief competitor, Mclaren is one of the world's top Formula One teams and constructors.  Phoenix Arizona auto enthusiasts will likely recognize the Mclaren name for the Mclaren F1, at the time of production the fastest street car in the world, and, as of January of this year, still the fastest naturally aspirated production model car.
But with the introduction of the 2011 Mclaren MP4-12C, the auto company enters the world of manufacturing full time, opening a dozen Mclaren dealerships nationwide from which to display and sell the MP4-12C as well as other super sport cars soon to come.
The 2011 Mclaren MP4-12C  is a high performing super sports vehicle.  Borrowing from the US, it's native England, Italy, Germany, and Japan, the MP4-12C is a conglomeration and synthesis of all of the world's most cutting edge automotive technology.  With  a price tag of around $244,000 one would expect this vehicle to deliver.  It does.
The 2011 Mclaren MP4-12C can accelerate from 0 to 124 mph in just 8.9 seconds. The car will have a top speed in excess of 200 mph and will be able to brake from 124 mph to a complete stop in under five seconds. Braking from 62 mph to zero can be done in under 98 ft, which is about seven car lengths. It is expected the 12C will complete the standard quarter mile in slightly less than 11 seconds.
"The 12C announcement today is another milestone achieved for McLaren," said Antony Sheriff, managing director of McLaren Automotive Ltd., in a statement. "When we embarked on the challenge of creating a new sports car company, we knew that coming to market with a vehicle that was 'as good' as the competition was not good enough. It was clear we needed a unique concept that offered clear advantages."
Phoenix Arizona auto enthusiasts may be disappointed to hear that the closest of the new dealerships to the Phoenix Valley area will be in Newport Beach and Beverly Hills, Calif., according to an updated list released today.  As for the Phoenix Valley area's upscale Scottsdale suburb, spokeswoman Lynne Arciero said, "There is a possibility we would look at Scottsdale in the next couple years."