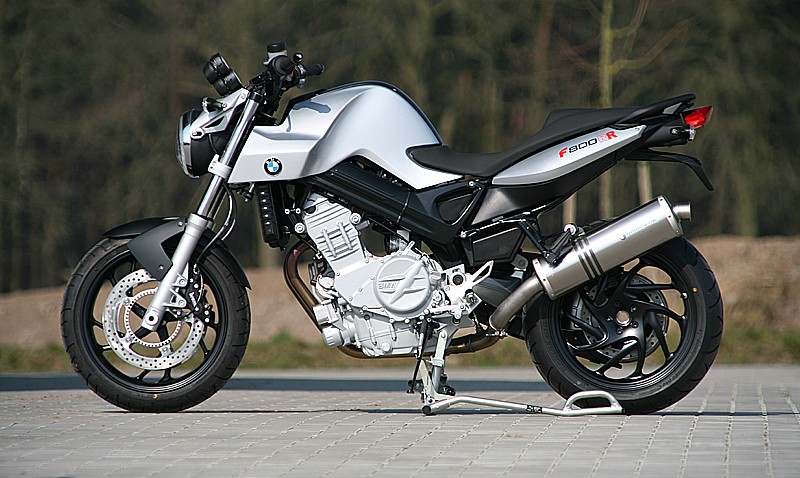 BMW has been known for quality craftsmanship and great automotive performance since the inception of the company.  Great craftsmanship and performance are what you want in a motorcycle when you are cruising down a Phoenix Valley area highway.  The BMW F800R is a perfect choice for any Phoenix Arizona auto enthusiasts who is looking to stretch their legs on two wheels this summer.
In January of this year BMW introduced the highly anticipated 2011 F 800 R.  Although this is the first year that the F800R will be available in Phoenix Arizona, as well as to American customers as a whole, this model has been available internationally for the last two years and has made quite a splash particularly in urban environments.
This is definitely the most exciting BMW bike generation since the BMW K1300R.  With a refined 2-cylinder, this bike is a light, stylish, and fit state-of-the-art roadster.  A cutting edge product with an innovative design, this bike is a perfect combination of pure riding pleasure with a high degree of suitability for everyday use.   A 798 cc 2-cylinder entirely wrapped in black: it doesn't just look cool, it sounds cool too. And it has pulling power.
The well-known and highly economical parallel twin provides real enjoyment.  63 lb/ft of torque is outstanding in this category – as is 87 bhp. Especially since it is available within a very practical engine speed range.  In other words, this bike offers excellent rideability; and the BMW F 800 R offers a range which will please old hands and newcomers alike.  Ergonomics which suit everyone, a firm, stable chassis and a perfectly balanced geometry round off this cool package: great handling for the city and ultra-stable for travelling at higher speeds on country roads.
With this much fun, the optional ABS is a welcome extra too, as are other features such as LED technology, styling parts, various intelligent luggage solutions – and of course the test ride.
Phoenix Arizona motorcycle and BMW enthusiasts can see the new 2011 BMW F800R at select Phoenix Valley area motorcycle and BMW dealers.