It's really no secret that I have been somewhat obsessed with Mary Kate and Ashley Olsen's line The Row since it was first introduced back in 07. The mission back then by the dynamic pint -sized duo was to create the perfect tee with the perfect fabric and the perfect cut. Being a tee shirt fanatic I of course was completely smitten upon first glance. Sometimes when something is so simple and so perfect it boggles the mind and I have to admit that these girls have boggled my mind each season since then with a crop of what I think are the most beautifully tailored, minimalistic pieces I have seen since I first fell in love with Jil Sander or Helmut Lang.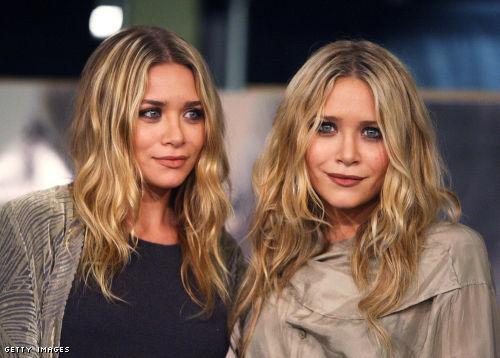 Of course this season the rest of the design world is catching on that maybe less is more and no barrage of feathery, buttoned or beaded details can be quite as satisfying as something that when perfectly constructed makes the right statement all on its own. Of course the fact that more women are trying to buy things that have a tad bit of longevity isn't hurting the scaled down esthetic either.
I was of course quite bummed when I found that the Olsen's weren't showing at NY Fashion Week this year. The reason was chalked up to the fact that samples weren't quite ready. But being the perfectionist out of the box thinkers that they are, I was able to rest assure that the designing twins had something up their expertly crafted sleeves…. And they did.
Just a tad bit later in Paris The Row was ready for its virtual debut with a behind the scenes video of both the girls sharing inspirations and their Spring 11 collection. The mini-moguls were definitely harkening back to the days of original couturiers by escorting editors in small groups to their suite at the Hotel Particulier to view each piece one by one while the sisters shared details on each garment.
If you had any doubts about these powerhouse perfectionists before seeing their collection, you will have a change of heart after wards. There are only a few designers that tailor with such precision and these two have really found a team of artisans that create impeccable wares.
As with seasons past the Spring collection is peppered with creams, dusty champagne and tan tones and plenty of black. Silhouettes are both flowing and slim as evidenced in gossamer blouses, skirts and trousers.
Take a peek at the video. The Row Spring 2011