Today, I just feel like shopping. It's bright and sunny out, surprisingly toasty actually, and a perfect day to spend outdoors…in the form of shopping that is.
Today I'm lusting after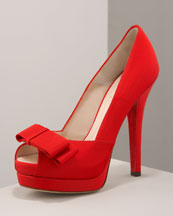 These red Fendi bow pumps from Neiman Marcus. I don't think I could actually pull off a bright red shoe, but if I could this would definitely be it. It's super sexy.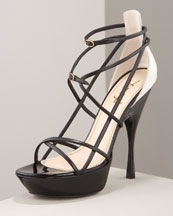 This Yves Saint Laurent "Lola" Platform is seriously sexy too. Plus you can't go wrong with a name like Lola!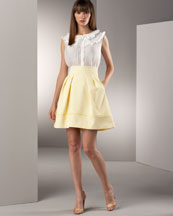 I know, it's a little bit of a homely pick, but I really like this Cynthia Steffe top + Kim Dobby skirt. It's really summery and feminine and the yellow is such a bright happy color.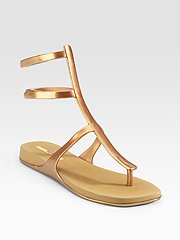 I feel like I'm going to get some backlash for saying this but yes, jellies are back. But these are way cuter than your average 1980s clear jelly and they look quite comfy too. You can get them at Saks Fifth Avenue. I mean, how cute would these look with a chic pair of shorts?? Yes.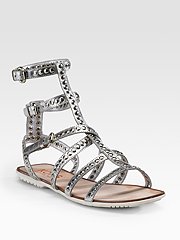 And speaking of sandals, I wouldn't be able to survive the summer without a new pair of gladiators. These studded gladiator flats by Kors by Michael Kors from Saks Fifth Avenue can dress any outfit up or down.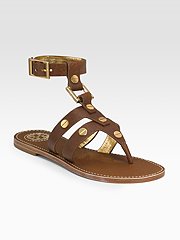 I'm really really into this pair of Tory Burch gladiators. You can also get them in a dark chocolate hue. Available at Saks Fifth Avenue.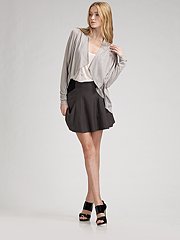 I know, my affection for cardigans knows no bounds. I'm loving loving loving this Helmut Lang drapey cardigan from Saks Fifth Avenue. Especially how it's paired with this skirt and casual tank. It's a perfect AZ outfit for when it's 20 degrees colder in the am and at night than it is all day long. And it's super snazzy too.
This cuff is pretty. I know I rarely post accessories but I like this Kara Ross cuff from Saks Fifth Avenue. I could even see it worn with something as simple as a white tank and blue jeans. It's quite lovely.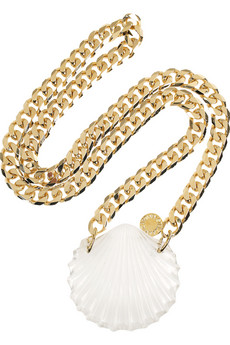 And speaking of accessories, this Stella McCartney shell necklace is quite lovely too. Big statement necklaces are a huge spring 2009 trend and this one definitely makes its mark. You can get it at net-a-porter.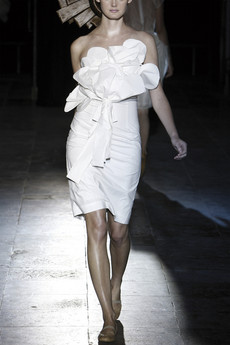 This dress is so stinkin cool, I would absolutely love love love to have it. It's a "Designers Remix" dress you can get at net-a-porter. I took the runway image because it looks so great in action. Some black accessories would be great for this dress.