So, as much as I love the cheerful summer colors: hot pink, light blue, sunshine yellow, sometimes I'm in the mood for something, well, a bit more moody. Maybe it's the recent weather (grey skies, dust storms, dark clouds) that has me pining for the designated "fall colors," or maybe I want to feel a bit more sexy than spunky. Either way, here are some fall colors in silhouettes you and I can wear now!

Karen Kane at Bloomingdales, $138
It seems that everyone, young, old, trendy, stylish, has a maxi dress in their closet. So if you are ready to stand out from the maxi crowd with try this ruffle top maxi. The mixture of tribal and animal print in not-so-traditional summer colors is sultry enough for a warm summer night rendezvous.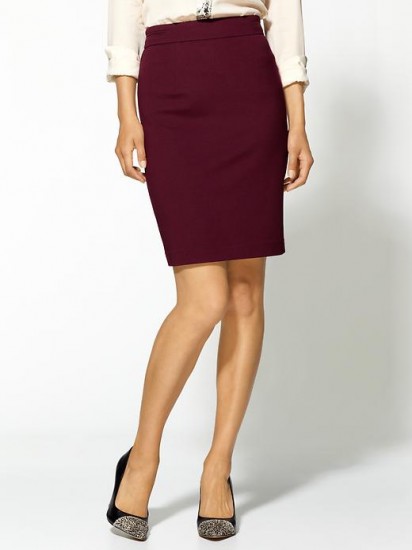 Trina Turk at Piperlime, $168
This Trina Turk plum pencil skirt is yummy! For a summer friendly look pair with a sequin or metallic tank. You can wear to the office with a lightweight cardigan or jacket with the sleeves rolled up for a work-to-drink ensemble. Who doesn't love an outfit that works double time?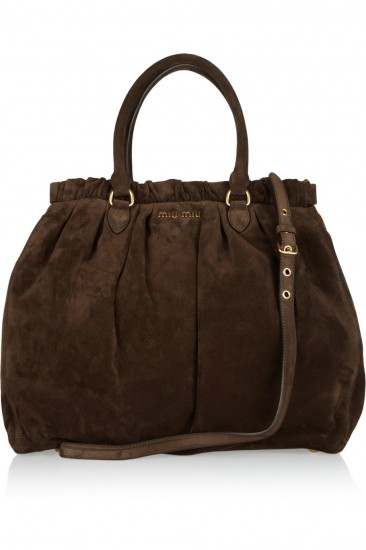 Miu Miu at Net-A-Porter, $1,450
Brown is the quintessential fall color and it may be tempting to avoid it until cooler weather arrives (for Arizona that's around October 27th); however, once you have laid eyes on the luxurious chocolate brown that is this Miu Miu purse that temptation will no doubt quickly fade. Brown is a neutral so treat it with all of the respect you do your favorite black and white pieces.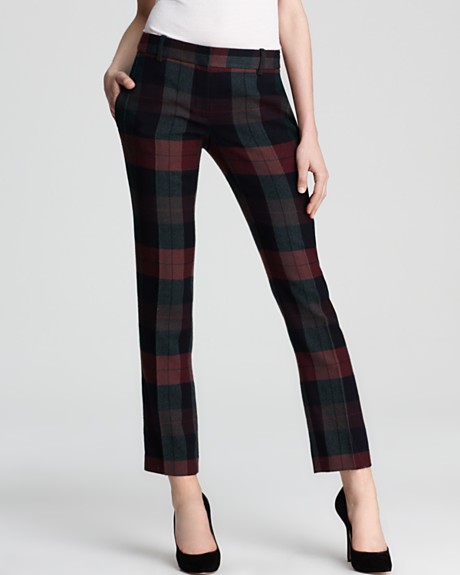 Theory at Bloomingdales, $295
These pants are from the Theory fall 2012 collection but that is no reason to save them until then. A fabulous pair of moody, crop pants like these deserve to be seen the next time you hit the city with the gals for drinks.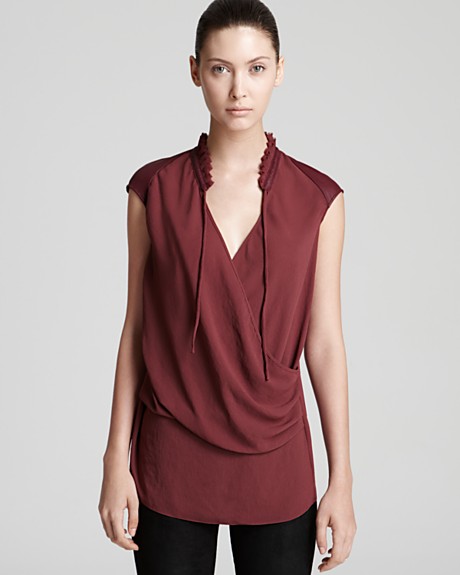 Helmut Lang at Bloomingdales, $360
Helmut Lang makes my heart happy with this gathered neck blouse. Light weight, and short sleeves insure you stay cool while looking hot in this luxurious garnet color.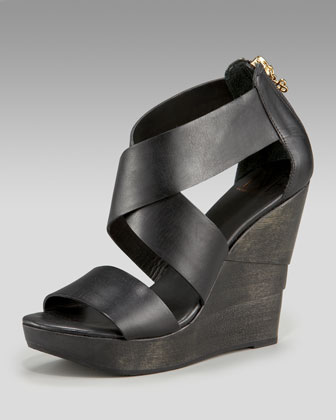 Diane von Furstenberg at Nemian Marcus, $295
Complete your moody look with these AH-MAZING wedges sandals from Diane von Furstenberg. The wooden platform says, "cool" while the leather crisscross straps say "sexy." And when cooler weather does roll around, pair with an opaque pair of tights in fabulous colors of rust, wine, and charcoal!
What are your favorite moody colors to wear this summer?
By Kristianne Young