So here I am back from the hustle and bustle of the downtown seaport and the breezy ocean air to the sweltering sun of the desert. As noted earlier in the week my beauty routine became very pared down whilst bunking on the sleepy beach coast. As the days progressed I found myself easily adapting to swim suits and cotton cover ups, to going sans makeup except for some eye makeup and lip gloss. It was a somewhat refreshing change from my usual routine.
And somehow that beach loving esthetic transformed quickly into a Francophile obsessed adventure during the French chick- lit reading car ride home. And I am sure the "greige" shade of nail polish didn't hurt. Despite the fact that gray+beige nails have been on point for a while, I can't help but find this particular shade of Butter London "fash pack" polish to be reminiscent of the young and fab French crowd.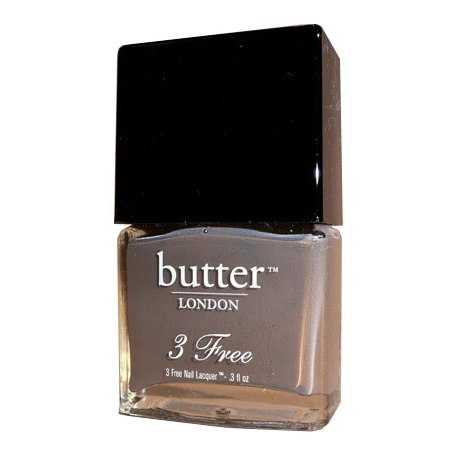 So I awoke this morn and perched back at the monitor drooling over the latest from my Net- A- Porter weekly newsletter "And God Created Women" a gorgeous editorial homage inspired from the classic Bardot film. netaporter.com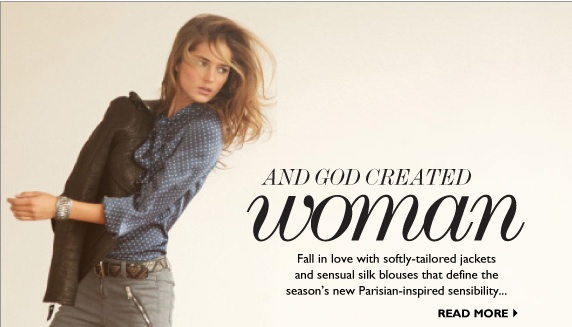 I have always been entranced by French women, not only their style which is endlessly effortless and notably chic but also the pared down esthetic of their hair and makeup. Rarely have I ever met a French woman that piles on the face pancake. And honestly as a skin care expert the French brands were my first real experience with exquisite products… they had me at hello. From Catherine Deneuve to Isabelle Huppert, Emmanuelle Beart and of course of my personal fashion Icon Carine Roitfeld (Editor in Chief of French Vogue) I am smitten with their style.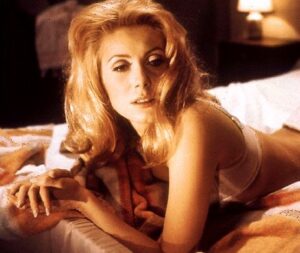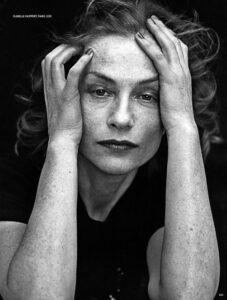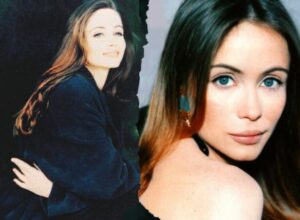 So what is it that makes these women so transfixing aside from a heavy dose of inner confidence? I would say in a snap that every French woman I have ever known is comfortable in her own skin and doesn't pretend to be anyone aside from who she is, tapping into style elements that she loves and putting them all together to create her own look.
Take a peek at these pics from today NAP newsletter. Even though we Zonies may not be able to wear half of the loot for months these pieces are great buys to start building your fall wardrobe now!
I especially love the Isabel Marant Jacket teamed up with a classic stripped boat tee by Joseph and Stella MacCartney jeans.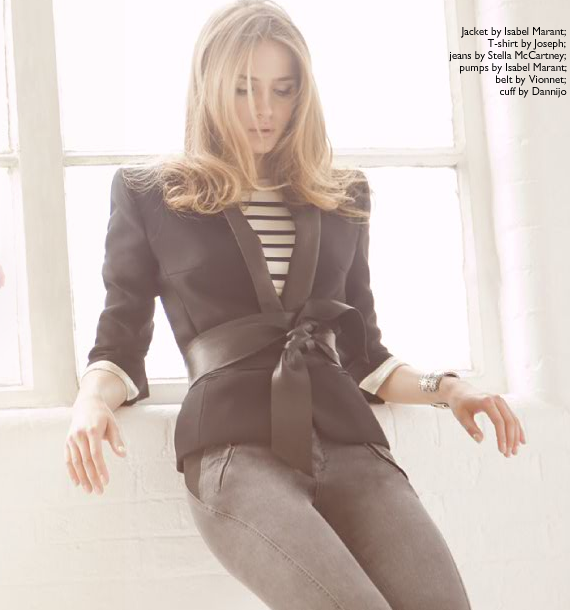 Or the crisp jacket and pants by Joseph so chic that you will wear these for years to come.

For sexiness nothing beats the classic sweater dress paired with skyhigh heels in black like this Stella number and Louboutins.
And a classic animal print coat by Sonia Rykiel worn with another classic- the white tee by The row and pencil skirt by Valentino…divine! Bon jour mon ami!