Happy Earth Day! In honor of celebrating and raising awareness for the environment, I'd like to introduce a new eco-chic clothing label called bgracedesigns.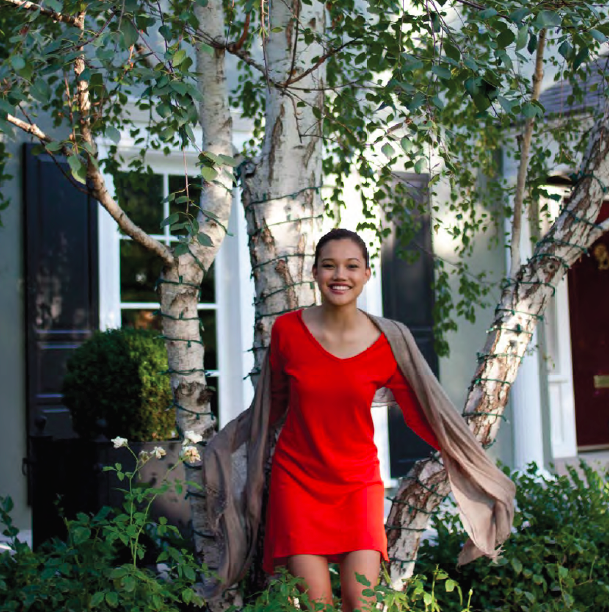 In light of her 50th birthday last year, yoga instructor Bernadette Moore wanted to create something that would enable "all women to transition seamlessly throughout the day with comfort and grace."
Moore found the inspiration to launch bgracedesigns from the women around her who continually meet daily demands juggling work, play, family and self. Bgracedesigns aims to foster a balanced lifestyle through eco-conscious separates that are both flattering and functional.
Every bgrace piece is manufactured in Los Angeles using only sustainable, recycled or organic textiles, and comes wrapped and labeled in cute biodegradable packaging. Even the clothing tag is environmentally friendly and can bloom when planted.
The versatile "Work It" Sweatshirt Top is made of soft hemp and fleece in a flattering scoop neck cut that can take you from the gym to brunch with friends. Other bgrace pieces include a lovely silk, hemp and organic cotton "Slip It On Maxi" dress that's made for warm summer evenings, while the soft bamboo and organic cotton "V-Neck Cami" and "Tap Shorts" is ideal for lounging. Prices range from $45 to $255.
The signature Lockstych down the back of every bgrace piece serves as a gracious reminder to be balanced, present and centered, regardless of whatever challenges life may bring.
For more information on bgracedesigns and to view the whole collection, please visit www.bgracedesigns.com.