The weather is showing no sign of cooling down, which means  Arizona fashion lovers must stock up on summer wardrobe essentials…and ASAP! Because let's face it summer really starts May 1st and ends sometime just before Halloween. 
Last week we talked about the plethora of shorts out there sure to look good on any body shape. Today we will tackle another sometimes scary piece– the sleeveless top. Here are some excellent choices for a variety of warmer occasions that don't include the stretchy ribbed variety.

At Nordstrom, $194
This Equipment blouse is perfect for those who may be a bit shy about showing off their arms. The "sleeves" hit just at the shoulder allowing for a bit more coverage and comfort. Plus the bold neon color and trendy tie front will keep the attention on your amazing style choice and off of your arms. Dress it up with dark denim and heels or keep it casual with lighter or colored denim and sandals.
Maybe you need something a bit more…spectacular. This Valentino jersey blouse has amazing tulle ruffle detail. I love how Net-A-Porter pairs it with a knee length leather skirt for extra added drama. I feel like this would be the perfect bride-to-be bachelorette party outfit or a great option for a hot date with your favorite guy.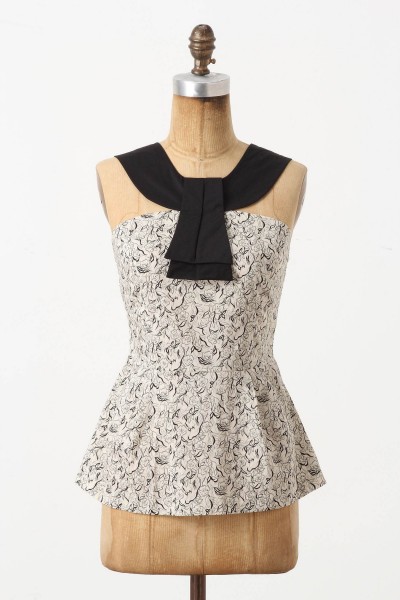 $88
Peplums were seen all over the runway from New York to Milan, and on everything from jackets to skirts, but I think that the perfect way to sport a peplum this season is by way of your blouse. This Anthropologie Y -shaped halter has just enough flare at the hem to make you feel like the chicest of ladies. Wear with your favorite cuffed shorts and embellished thong sandals… And then grab a croissant and mimosa with your best! 
My next choice is by no means a blouse, but it is way too adorable to not mention…plus it is sleeveless.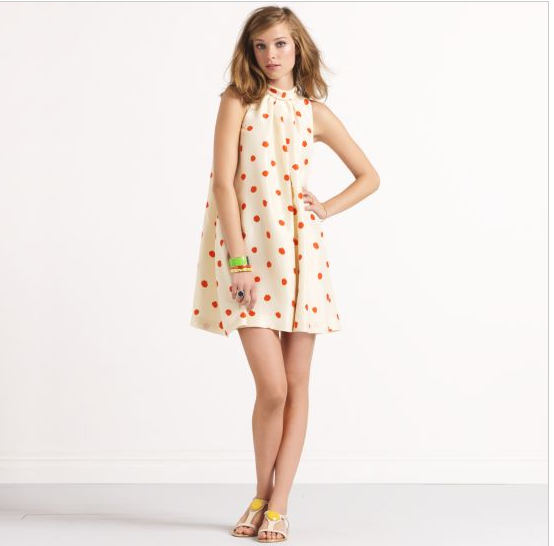 $548
This Kate Spade Chandler Romper is major, and mind you I do not use the term lightly (actually I don't think I've ever even used it before). The dotted beauty is made of 100% ivory silk and meant to look like a retro trapeze dress. The neck tie at the back completes this girly look.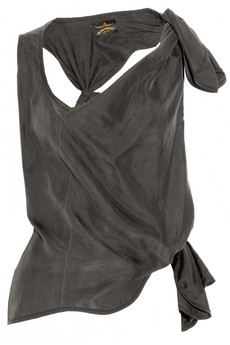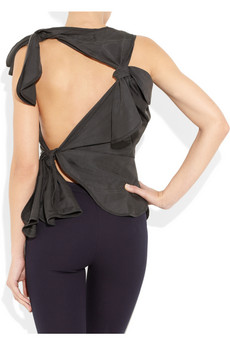 Net-A-Porter, $460
If you are feeling confident, sexy, and most of all daring then this Vivienne Westwood knotted top is a must. The asymmetrical back opening will show off all the hard work you've been doing to get your body into perfect sleeveless and well, backless shape. 
By Kristianne Young