What is the prefect date night outfit? That seems to be the million dollar question, and not just for those active in the dating scene wondering what to wear on a first date, but even those who have been in a relationship for months or years, or what about us married folks…believe it or not, we still have our own version of date night (even if that means falling asleep during a 10 p.m. showing at the theater).
Ultimately all of these different types of date nights means that there really is no one "perfect date night outfit." Instead, there are many, and today we bring to you just a few of the options.
The First Date or Blind Date
If you are going out on a first date or even a blind date, chances are you might not know what your date has planned for the evening (at least those of us who are too timid to ask). Your safest bet is to throw on your favorite dress.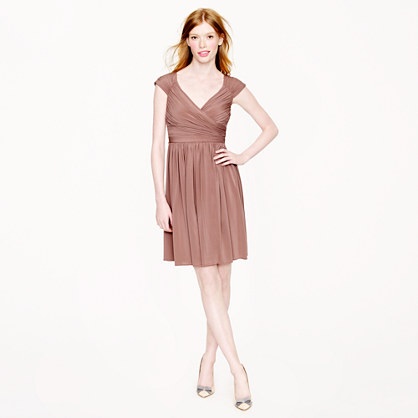 J. Crew, $250
1) You already know you it looks good on you (because it is your favorite dress)
2) You likely already have shoes and accessories that go with it (again, because it is your favorite dress)
3) A dress is appropriate for just about any location and occasion… unless your date is a total adrenaline junkie who thinks it is okay to take a girl bungie jumping on the first date (it's not)
The Group Date
I went on a whole lot of these when I was dating my husband, and we still go on a lot of them because many of our friends are not yet married. If you aren't close friends with the other ladies in the group or your date is less than forthcoming about details then jeans (printed denim is even better), a nice blouse, heels, and a clutch are always a safe bet.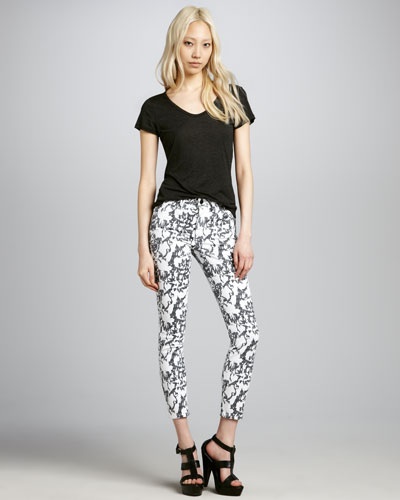 Joe's Jeans at Cusp.com, $179
If you end up at the club you'll be sure to pass the dress code, if you find yourself at a trendy restaurant you'll fit in just perfectly, and if the group decides to go mini-golfing you'll look cute but not over dressed thanks to your trusty jeans!
The Long-Term Date Night
So, you've been dating for several months or maybe years now and you just don't feel like spending hours getting ready to see a movie or grab dinner at your favorite casual diner. We suggest trying a romper or jumper!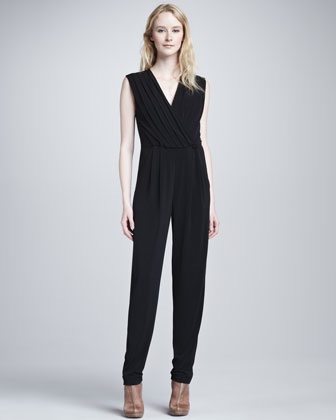 Rachel Zoe at Neiman Marcus, $325
They are so California cool a la Rachel Zoe and they bring something different to your wardrobe. We are sure your significant other will notice and love that you "tried" for them, even after all these years.
The Married Date Night
My husband and I have at least one date night every week. Sometimes, it lands on a wednesday and looks something like Pei Wei and a movie on Netflix and sometimes it lands on a Saturday night and we do something crazy like try a new trendy restaurant downtown. So, these outfits obviously look very different.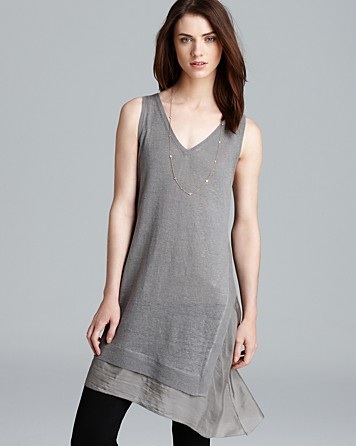 Eileen Fisher at Bloomingdales, $238
Even if I know we are just going to pick up some take-out and watch a movie at home I try to put on a little natural makeup, and wear something comfy like a tunic and tights with flats that'll ensure that I can kick off my shoes and cuddle on the couch.

Karen Kane, $108
If we are going to have a night out on the town then I usually don an LBD. As a matter of fact I have 4 or 5 that I can rotate with different accessories and shoes. The LBD is perfect for the married date night because it hides the years of take-out (at least in my case), can be dressed up or down depending on the date night location, and is clean and classic.
By Kristianne Young