In my house when the temperatures have hit 100 degrees for at least a week then it is officially summer. This of course means that it is time to head to the water parks, poolside, and beach for vacation. I'm sure you know what is coming next; it is time to buy the most important item of the summer… the bathing suit. Usually I'm a bit behind on this, running to the store the day of someone's barbeque/pool party, but this year I decided I wouldn't let that happen. I am going to be prepared for any and every water expedition.
With that said, I also I have realized just how much a swimsuit is like any other piece of clothing, it needs to be stylish, fit correctly, and sometimes you really need to switch it up. So, this year what about buying more than one suit and several pieces that you can mix and match.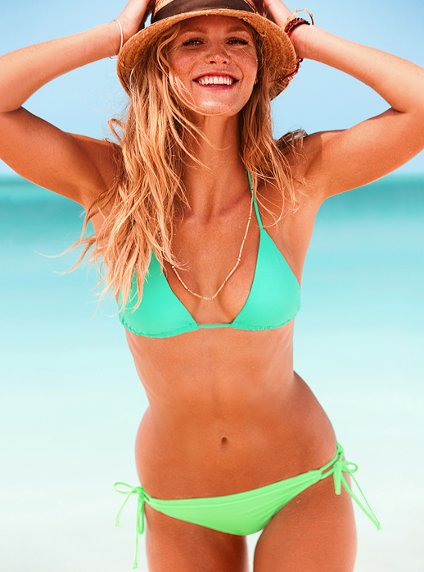 Abbie Triangle Top and Double-string Bottom
Mixing and Matching is one of the fun and exciting ways to switch up your swimwear look. If you are not feeling too confident with your mixing and matching skills just yet then start off buying two sets of the of the same bathing suit or same separates in different solid colors. When you're feeling like you need a change, simply switch the tops. Victoria's Secret makes this really easy with their Mix & Match Bikinis.

If you've been mixing and matching for quite a few summers now and you want to try something a bit more adventurous then it is time to mix and match prints and patterns. This can also get a bit overwhelming with the thousands upon thousands of swimwear options out there, but giejo has done a great job of providing just enough options to make your summer fun but not too much fun. Separates run from $95-$118. J. Crew also has a great selection of prints and patterns.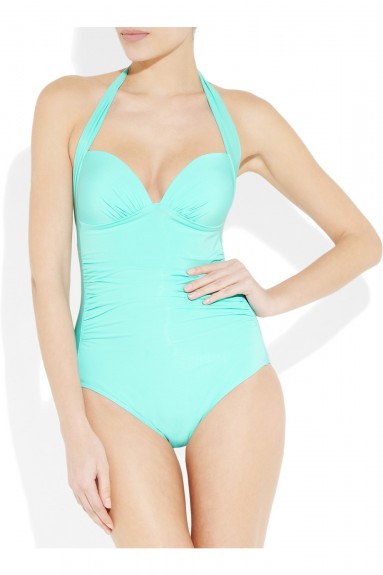 At Net-A-Porter, Jets by Jessika Allen, $240
Believe it or not you can actually accomplish different looks with a one-piece suit. My suggestion is to find one or two fairly simple one-piece looks in a solid color. If you do want some detail keep with a fun/interesting neckline.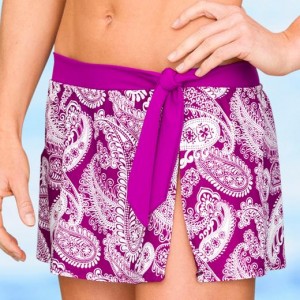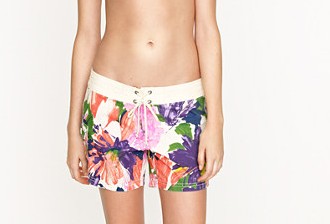 Add a skirted-bottom in a different color or fun pattern…it may feel like you are wearing a bit too much bathing suit, which is why it is key to keep the one-piece simple. I love these Mini Sarongs from Athleta, $54. Or you can find your inner surfer with a pair of Garden Floral board shorts from J. Crew, $68.
By Kristianne Young