Yesterday marked the first day of winter, which means it's time to bundle up in all of your favorite cozy outfits this weekend. We've showed you several fancy and glam Holiday outfit ideas and on the complete other end of the spectrum several PJs perfect for a Christmas at home, but sometimes cozy is just the right adjective to complete a wonderful night of cheer, love, friends, and family.
Here are some looks that you'll surely want to try this season: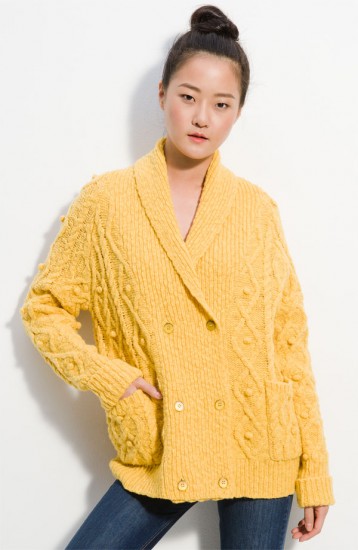 Nordstrom
An oversized knit sweater is one of the best ways to keep warm this winter. This gorgeous Marc Jacobs, Golden cable cardigan will look extra chic with a pair of skinnies and flats or even a pair of yummy colored cords.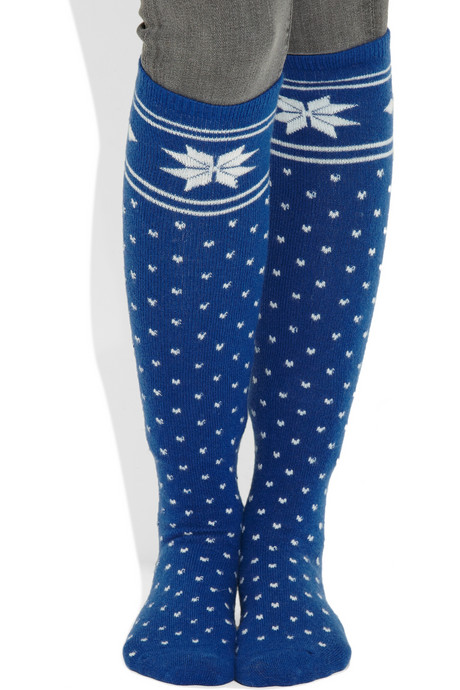 Hunter Fair isle knitted knee socks, Net-A-Porter
Knitted knee socks are a trend I could get used to (though it does scream a little Clueless). Wear them with your favorite skirt, over your skinny jeans, or with your favorite PJs around the house. I especially love the printed ones… makes it feel more like the winter season.
I'm not a huge fan of the leggings as pants, but these cashmere leggings are perfect for an oversize, chunky-knit, turtleneck. It's the kind of outfit that will make you want to curl up next to the fire and enjoy a hot beverage.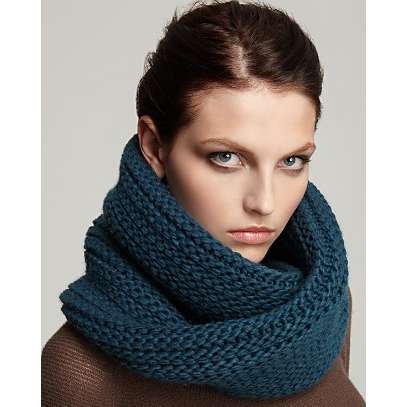 A snood is a must have. In case you are reading this and wondering, "what in the world is a snood?" Perhaps you have heard of the infinity scarf, basically a scarf without ends that you can wear around your neck and just as easily pull over your head as a hood. I love these because I can just slip it on without dealing with wrapping, tying, tucking etc.
As you can see cozy accessories are a big trend this season, so don't forget to add a knit hat and a pair of arm warmers to your layered looks.
Now to put it all together, check out these street style pictures for more inspiration.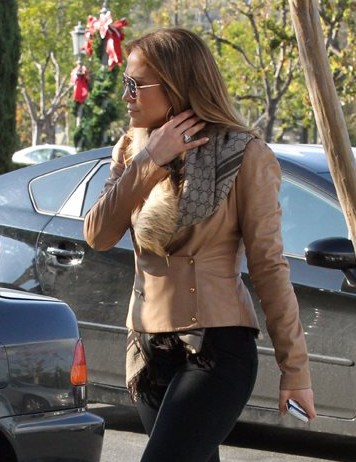 Jennifer Lopez does it right with this camel leather jacket and long scarf that is stylishly draped around her neck and then under the jacket peeking out at the bottom. She takes her ultra cool look one step further with a short fur scarf. This fitted look doesn't overwhelm her, especially in sunny L.A., which also makes it a good look for sunny AZ.