When I was growing up, jeans were reserved for time off at home and time on the playground. In fact I went through a phase in high school and college when I didn't own more than one pair of jeans, for some reason they just always seemed a tad too casual. Of course once I got into doing makeup on location my life became about jeans and tee's. In the early days of the (glam) fashion biz I did lots of makeup smack-dab in the middle of the desert with the model sitting on my car trunk to warrant wearing jeans 24/7. Now there are almost too many denim options to choose from and half of the women I know don't have any idea which jeans are right for them. Finding the right pair often compares to having a tooth pulled!
Here are a some tips. First, get out the tape measurer, measure the true waist around your belly button, then measure at the point where you want the waistband of your jeans to fit. Next measure the rise, this is the distance between the closure of the zipper or button and the crotch measurement. After that the inseam which runs from the crotch to the bottom of the jean leg, so measure to where you want the leg to end.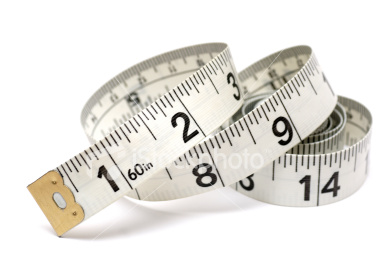 With the right fit, you should be able to fit your thumb comfortably in between your waist and the waistband, if you can't and the band is squeezing your skin (aka muffin top) then you need a bigger size my dear. Nothing looks worse than walking around in a designer pair of jeans and having a bulge of skin tumbling out underneath your shirt.
The perfect length falls right to the bottom of the back of the shoe. Yes in some seasons we have celebrated the dragging jeans as a means to look longer and leaner but this season, you can safely skip that look.
There are lots of options right now, pick from straight leg, skinny leg, wide, cropped or leggings style. But a word of caution just because something is in style doesn't mean it works on you. Stick to the same rules your would use for dress pants. Skip the light/dark mixed washes unless you are a size 4 or under, if not stick to dark washes and straight or boot cut legs which will work well on any figure. Skip the skinny, legging and tapered styles if you are fuller in the waist, hips and tush.
Here is a guide to some great picks for different figure types.
Petite – Hudson Signature and Joe Jeans Provocateur are both boot cut styles that flatter.
Some curves – The rolled denim look is great for the girl who has some curves but isn't too wide like these 7 for All Mankind Roxanne flood jeans or the J Brand bombshell scarlet boot cut
Hourglass girls can try the 7 for Al Mankind Roxanne skinny slimmer these are cut to give the illusion of length or try Current Elliott boyfriend jeans which have a tad of slouch for comfort.