Even though I am a makeup artist, when it comes to getting excited about Halloween other than watching my husband (dressed as a superhero or an X- Men) hand out candy to mesmerized children, somehow it doesn't really do it for me. Don't get me wrong, I love helping other people play the part by doing their makeup and hair but for myself -not so enthused.
Nonetheless this year I have been excited to help some lovely clients and family come up with some great costumes. And if you are not quite sure yet what you'll be on All Hallows' Eve here are a few ideas some that you can whip up in a flash.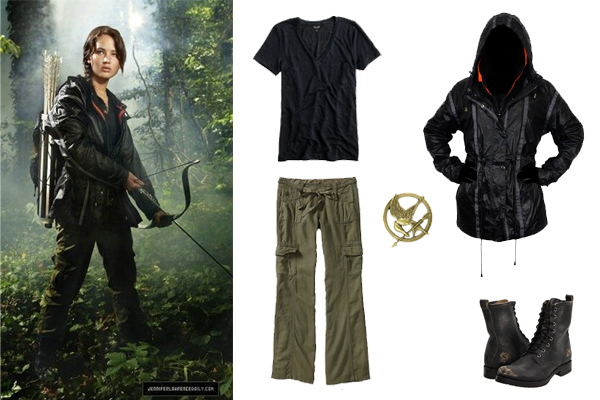 Katniss Everdeen from The Hunger Games
This archery wielding ex-coal district hero is easy to recreate. A messy braid, a black tee, drawstring cargos, a parka, some combat boots and a bow and arrow and you are good to go. Bonus points for a mockingjay pin!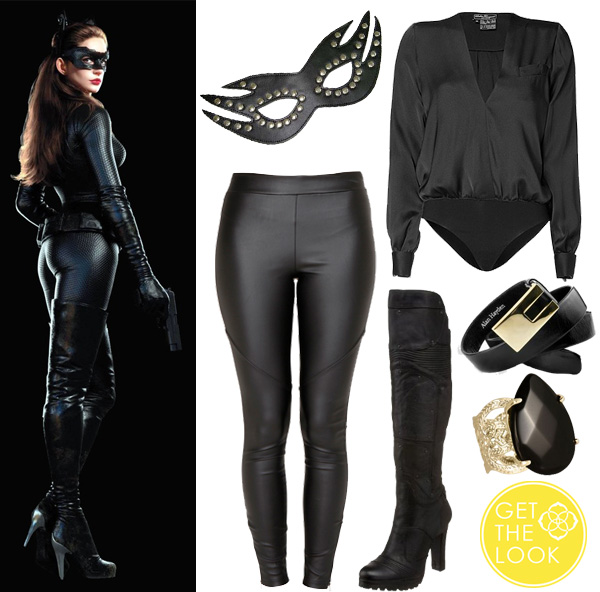 Catwoman
This year Anne Hathaway really lit up the screen as Catwoman in Batman almost leaving us to say Michelle Pfieffer who? Surprisingly this costume is easier than you think. A pair of leather leggings, black over the knee boots, a body suit and a fierce feline mask and you will look as sexy as all get out without having to use the word as a precursor in your costume title (ie: sexy nurse or sexy pirate)
An alternate version of this look would be Scarlett Johansson kick butt killer character Black Widow from the Avengers. Try a zip bodysuit and add a fake gun holster and a knife holder. Voila!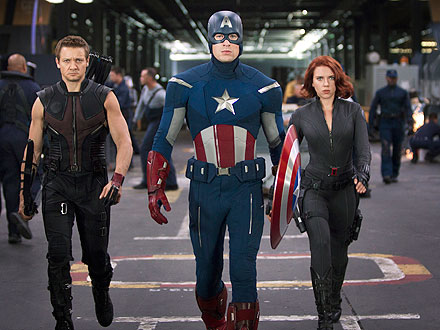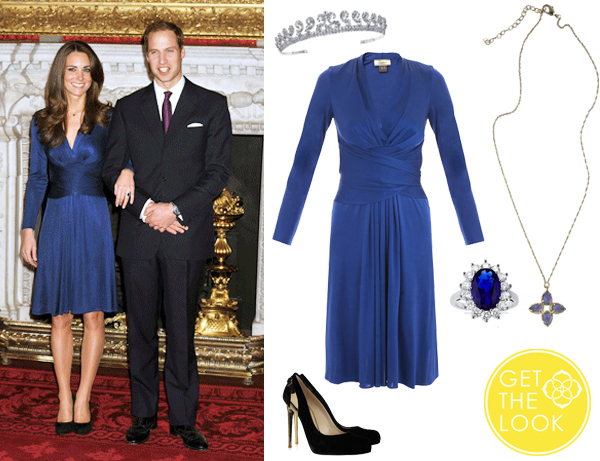 A Real Princess
For those that want a more feminine but still sexy look – What girl doesn't want to feel like a Princess? Recreating Kate Middleton's engagement look is an easy bet. The royal blue dress, heels and a tiara and suddenly you are the Duchess of
Cambridge.. What could be easier?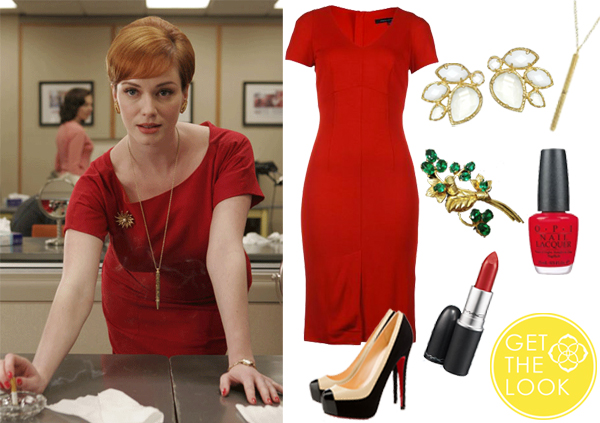 Joan
Forget about having to put the word "sexy" in front of secretary because this Office Manager is off the charts smoldering.
Curvaceous Joan from Mad Men mixes poise, confidence and sexy all into one. A sassy curve hugging red dress, a little red lipstick, false lashes and a red coiffed French twist will just scream bombshell!
Of course if you aren't concerned with sexy there are other timely costumes that one can partake in – Thanks to Mitt's comments Big Bird is quite the popular choice. Or a little Zombie Walking Dead action, or maybe a Day of the Dead makeup?
Photos: blog.kendrascott.com