With the spring season comes one of my favorite holidays—Easter. It is a time to enjoy time with friends and family. Of course we also know that this holiday means eating food and a lot of it. Whether you are planning an Easter brunch at one Scottdale's many fabulous restaurants or having friends and family over for Easter dinner you want to be wearing your Easter best.
Traditionally this holiday calls for a dress in some pastel floral print, but I'll be offering a few other options to avoid looking like those Easter eggs the kids will be hunting for.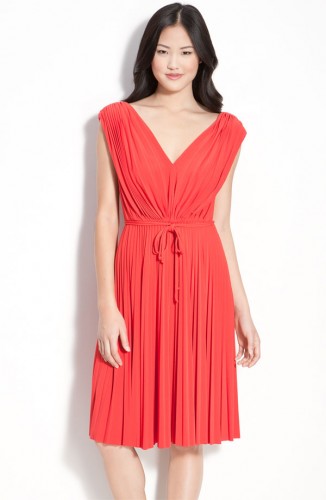 Nordstrom $158
The weather here in Arizona is absolutely divine and the best reason to have brunch outside, mmm I can just taste the eggs benedict and sweet mimosa now! Anyway back to fashion… This Maggy London pleated jersey dress is the perfect Easter color in 'High Risk Red.'

Anthropologie $168
If you're the domestic type (which I am not) then you may want something a bit more practical and even better an outfit you have to put little to no thought into when you have deviled eggs and angel food cake to worry about. Try a jumpsuit like this nautical one-piece from Anthropologie and pair with your favorite and most comfortable wedges—you'll surely be the most stylish hostess this season.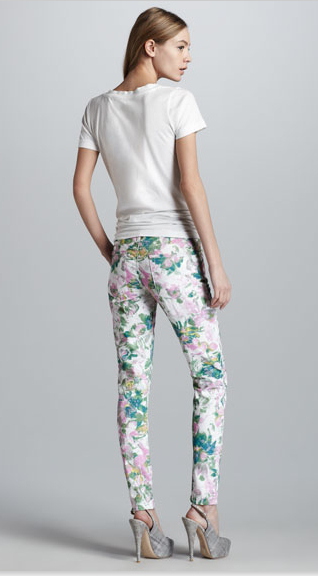 Neiman Marcus $189
Maybe you are a kid at heart and nothing makes you more happy than getting on those hands and knees and hunting for Easter eggs with the best of them! Why not indulge in Spring's biggest trend, the printed pants (also known as fancy pants, party pants etc.). 7 For All Mankind Kauai floral-print skinny jeans will keep you feeling festive while also allowing you freedom to indulge your inner child.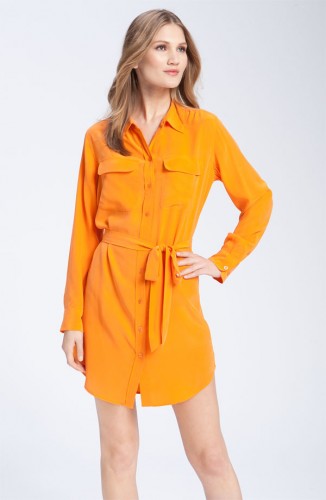 Equipment Silk Dress At Nordstrom $248
If you are like me then you will be attending several Easter celebrations on Sunday, which means I will be consuming a lot more food than all of my week's workouts combined can make up for. So instead of fight it I'll be hiding it (the after food bloating that is) in my new obsession…the shirtdress!
Okay now for some must have Easter beauty products (maybe you can pass this on to the Easter bunny and he'll leave them in your basket).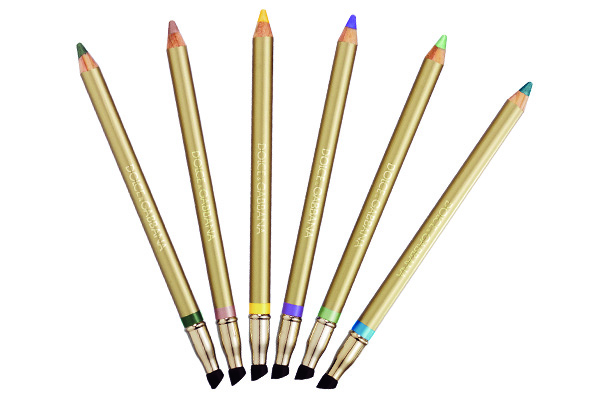 Photo: refinery29.com
Dolce & Gabanna – The Makeup Crayon Intense Eyeliners Summer Collection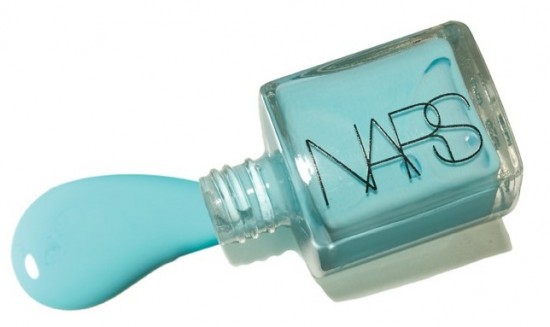 Photo: vogue.com
NARS polish in 'Kutki,' $24.
By: Krisianne Young