Heat warnings and triple digits can certainly take the fun out summer: no poolside lounging, no patio brunches with the girls, and certainly no outdoor outlet shopping. But we are ready to fight for our right to keep some summer enjoyment. Our weapon of choice? Exotic colors, fabulous prints, and cool-inducing fabrics, of course!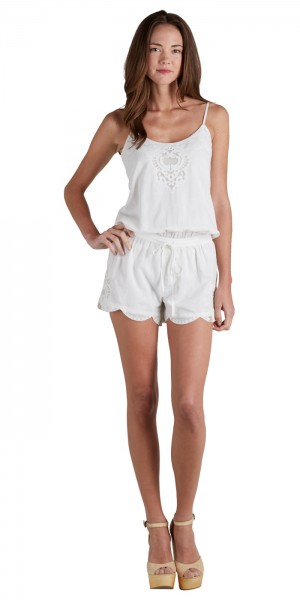 Joie, $248
You certainly won't be brunching outdoors when it is 120 degrees outside, but who said you can't skip on over to the fro yo shop instead? This little romper will keep you cool while you enjoy your favorite toppings… but be sure not to let any those yummy flavors land on this white number.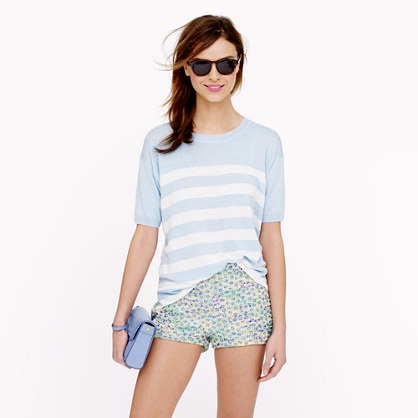 J. Crew, $165
Pretend you are in the Italian Riviera with these J. Crew Italian foil-printed tweed shorts. The acid metallic floral print can brighten up anyone's day.

Free People, $128
Have some exotic fun with this Madagascar print tank. Each one is different, so you'll be able to say you have a one of a kind of piece! Keep cool while enjoying your individualism.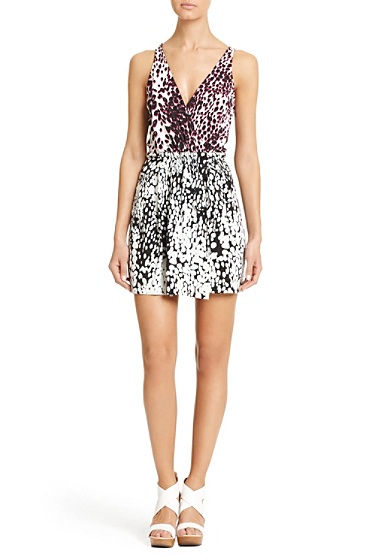 DVF, $365
One thing the heat can't take away from you is date night… in which case you'll be bringing the heat in this DVF number.
By Kristianne Young