The holiday party invites seem to be rolling in and of course as timing would have it, most of the parties that I am invited to are all on days that I have photo shoots. Unlike a normal calm office setting with a regular schedule, being on a photo shoot means that even though you have an estimated "wrap" time, you never really know when you will be done. Come rain, shine or darkness of night, you have to get those shots done before you get to pile back in to your car and go to your next destination.
So when party season hits, it takes a bit of planning to go from being on location in jeans and a tee, to making a grand entrance at a dressy little fete'. Of course if you do work in an office you still have to juggle a few things to get your party look on after hours. Here are a few tips to go from day to night with ease.
Try to wear a dress,, skirt or pants that will easily go from day to night with a switch of accessories. Any of the above will pair perfectly with a tuxedo jacket for an evening look. Or stash a silk or stain blouse in your car to change into after quitting time. This pretty little jacket from H & M is affordable for just $49.95 and look great with everything from dresses to jeans.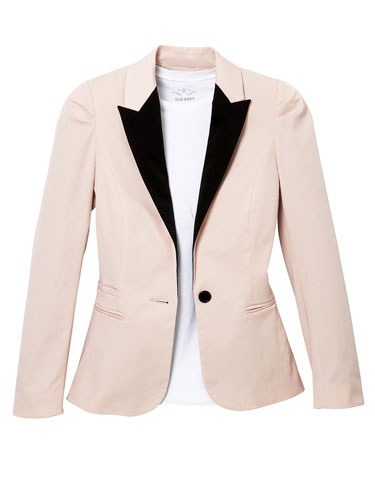 Stash a few accessories like an oversize cocktail ring, large jeweled earrings or a statement necklace in your handbag (wrapped in a jewelry bag of course) to add to your outfit later in the evening. I love this vintage inspired necklace from Miss Kara shopmisskara.com pair it with a simple cuff or plain rhinestone stud earrings.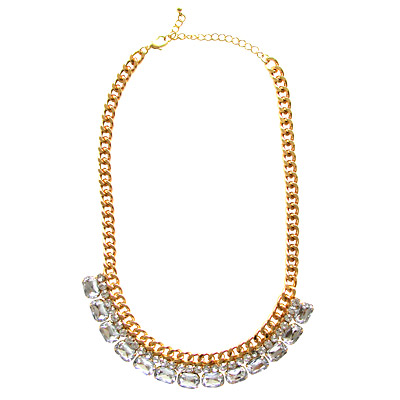 Or how about this Dara Ettinger ring available at styletryst.com to add a little flare to your outfit?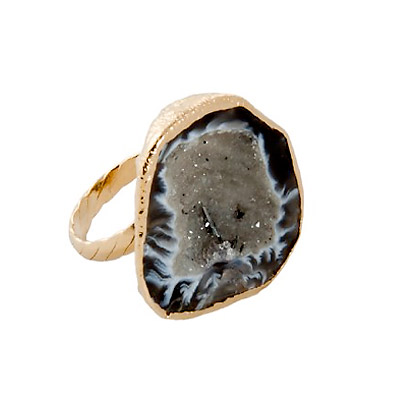 And of course you can't forget the makeup and hair. To transition your makeup from day to night add a strip of lashes and a tad more eyeliner and a hint of gloss. Red gloss is a great way to do red lips without having to worry about constantly touching up.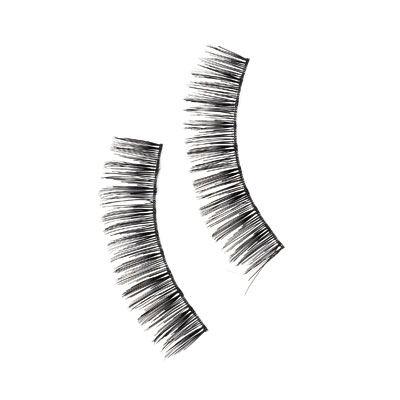 And for your hair why not try something different than your everyday look. Updo's are super easy with Goodies Spin Pins simply pull your hair up into a twist or bun and spin the pin, it holds even the thickest and longest hair in place.