Is it just me or does it seem like there are dozens of breaking fashion and beauty news stories every day and I don't mean the latest report on new nail art.   I don't ever remember a time when I logged on to a fashion site and was bombarded with so many stories all at once.  
So here are the latest tid bits to get you fashion blood pumping. Edited from Women's Wear Daily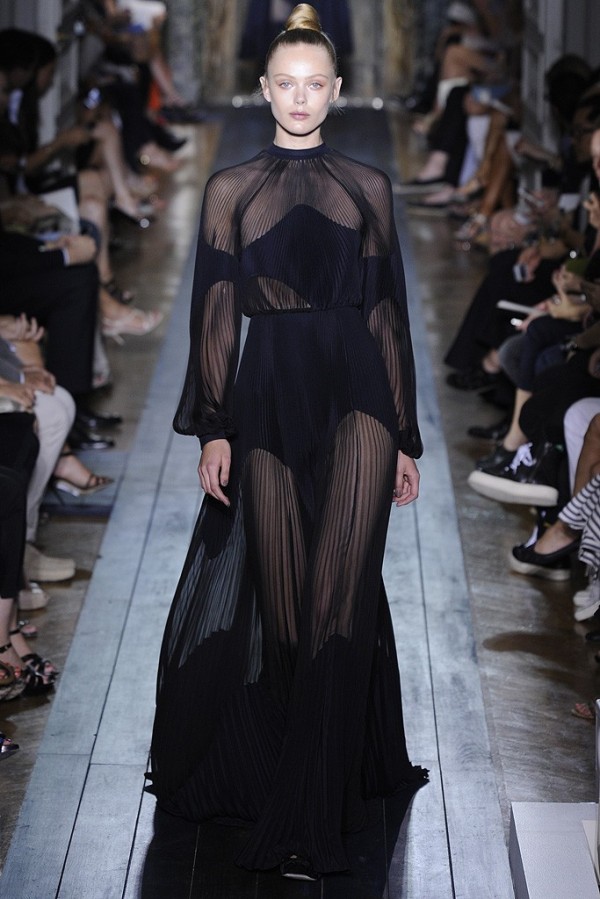 The Middle East seems to now be driving  the future of Valentino. Mayhoola for Investments, an investment vehicle backed by a private investor group from the Middle Eastern monarchy, disclosed Thursday it agreed to acquire Valentino Fashion Group SpA.
Milan-based sources peg the price tag at around 700 million euros, or $858 million at current exchange rates.
The agreement was inked between Mayhoola and Red & Black Lux Sarl, a company indirectly controlled by the Permira Funds in partnership with the Marzotto family.
Through the acquisition of VFG, Mayhoola will acquire 100 percent of Valentino SpA and the M Missoni license business, while MCS Marlboro Classics is being carved out from VFG and will remain under the ownership of Red & Black. 
Permira took control of VFG with some members of the Marzotto family through Red & Black in 2007, shelling out about $3.55 billion for the group, which included a majority stake in Hugo Boss.
Investment house Qatar Holding LLC, which was established in 2006 and invests on behalf of the State of Qatar as it is linked to the Gulf nation's royal family, took control of Harrods for a reported $2.22 billion in 2010; it has a 1.03 percent stake in LVMH Moët Hennessy Louis Vuitton and a 5.2 percent share in Tiffany & Co. It also bought 26 percent of British supermarket J. Sainsbury in 2010. Last year, Qatar became the largest shareholder in French media group Lagardère SCA, with a 12.8 percent stake.
On the other end of the spectrum on Sunday, Target will launch the Beauty Concierge program in 28 stores in the metro-Chicago area. The initiative is a nine-month test that could potentially expand to 400 to 450 stores, said a Target Corp. spokesman. He said the test "will help us analyze the sweet spot from where we should expand nationally."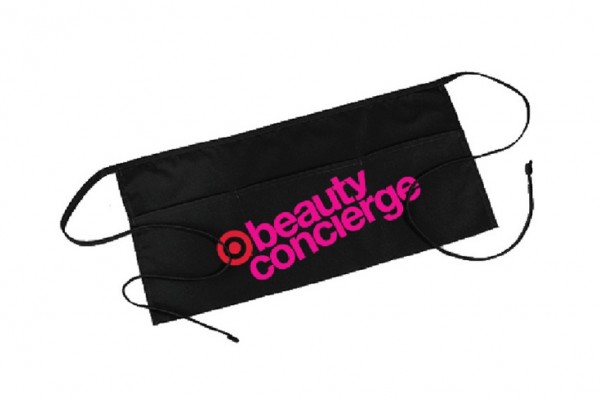 Target has previously incorporated service in its beauty department, outfitting 300 Boots displays with advisers to tout the brand. But advisers in the Beauty Concierge program are trained on key products across all beauty brands in the assortment. To start, there will be 14 advisers, with each assigned to two stores during their 40-hour work week, said the spokesman. Each adviser will man a small kiosk in the beauty department and be armed with a mirror and an iPad. They will dispense samples, tips and advice primarily across the skin care and makeup categories, according to Target. Target — known for its prowess in pushing the boundaries of the traditional mass market beauty experience —zeroed in on the Chicago area for this test because it includes all its store formats and a broad cross-section of consumers, said the company.
And on the celebrities we adore front -Returning for a second Dior campaign in support of the Miss Dior handbag, actress Mila Kunis slipped into the skin of a Fifties Hollywood star — a bouffant hairstyle accentuating the glamorous, retro mood.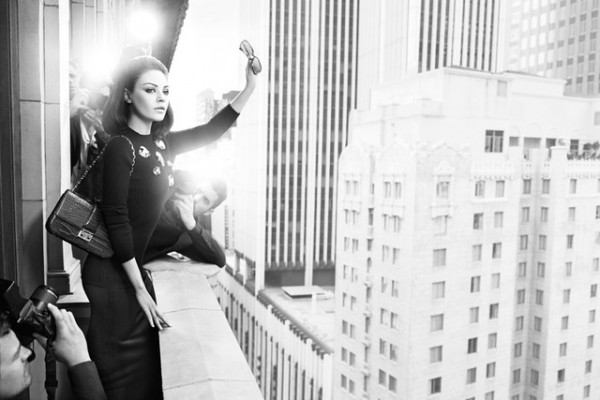 The black-and-white spots, photographed in Los Angeles by Mario Sorrenti with styling by Carine Roitfeld, depict Kunis as the kind of woman accustomed to attention from throngs of paparazzi, and to smoldering in front of the camera.
The worldwide campaign for Dior is to make its debut in the August issue of Elle Hong Kong on July 21, followed by a range of September issues, including Bazaar and Tatler in the U.K., Vanity Fair in the U.S. and Vogue Paris in France. Dior also plans to unveil the images, along with behind-the-scenes imagery and mini film, on its Miss Dior Web site as of Wednesday.
Source : WWD