For any woman who grew up with dreams of becoming a princess (thanks a lot Disney) the Queen's Diamond Jubilee is a photo invitation into the world we've only dreamed of: princes, princess, duchesses, king and queen. I still find myself daydreaming of an American kingdom where my dream (though faint) can still come true. I mean all the pomp and circumstance just thrills me!
Okay, okay I may be getting a bit carried away here, but you have to admit that you also wish that we could have a majestic occasion that requires that we dress to the royal nines and wear fancy hats.
I am particularly fond of the Duchess of Cornwall's Phillip Treacy hat. The shape is extraordinary and I'm sure there were few hats to rival it. It goes perfectly with her geometric coat.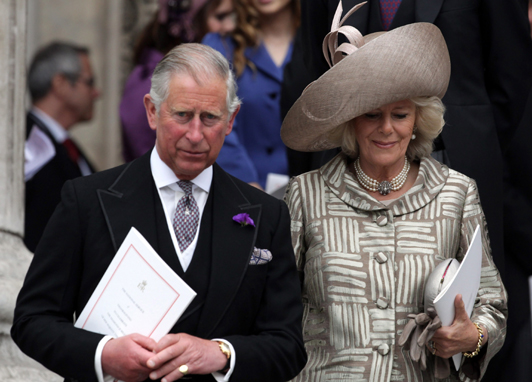 As if we excpected anything less, the Duchess of Cambridge (Kate Middleton that is) has found her fancy in Alexander Queen by Sarah Burton. This nude lace sheath dress is refined and yet sexy in its own right. And how chic is her hat?
The Duchess stepped out in another alexander McQueen dress this week: a pleated red number also seen on Kim Kardashian.

Another royal fashionista that proved why we should all be jealous of the whole thing is Lady Sophie Windsor. She wore a cream cutout dress with matching coat, hat, and clutch. The British surely know how to do monochromatic the right way!
Of course the one person who cannot be outdone at her own party, the Queen, wowed in this mint green ensemble by Angela Kelly. It was a site to behold with all of its star-shaped flower embroidery, Swarovski crystals, and chiffon drape.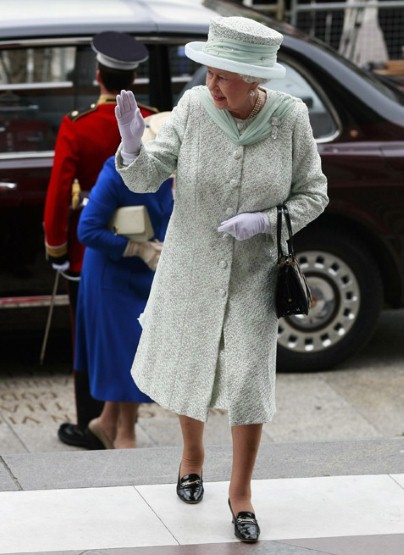 One of my favorite looks the Queen sported (is it okay to say that the Queen "sported" anything?) is this Angela Kelly gold dress. The detailing on the should is intricate and fashion forward for a Queen of sixty years. By the way can I mention how much I love Queen Elizabeth II's hair?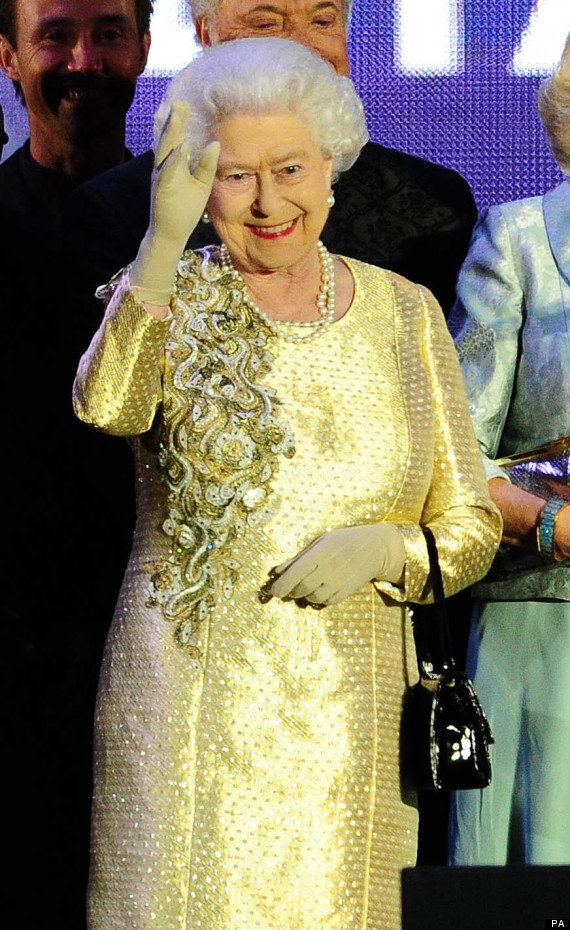 This was nothing short of a royal celebration in honor of a woman who has given the last 60 years of her life to serve her people and keep the dream alive for millions of girls hoping to be a princess one day.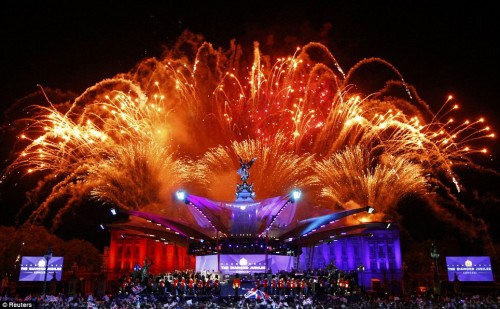 How amazing is this picture? Even still all of this could not take away the inherent majesty of the Queen.
By Kristianne Young
Photos: dailymail.co.uk, telepgraph.co.uk, huffingtonpost.co.uk