As 2015 comes to a close, it's time for an annual wrap-up of the year's best fashion moments. From the red carpet to street style, celebrities and style setters alike set the bar high this year with head-turning ensembles that both set and broke trends.
Listed in no particular order, read on to see who we think are 2015's best dressed.
1. Rihanna

From her stunning gown that stole the show at the Met Gala to her uncanny effort to balance classic with edgy (like in Pairs at Dior), it's safe to say that Rihanna can pull off pretty much anything.
2. Dakota Johnson

After starring in the hottest movie of the year, "Fifty Shades of Grey," actress Dakota Johnson has been on the fashion radar with her sexy-cool style that's grounded in classic aesthetics.
3. Harry Styles

Long, wavy locks paired with patterned Gucci suits and shirts made Styles a bohemian-rocker style icon.
4. Rosie Huntington-Whiteley 

Besides making everything look amazing as a model, Hungington-Whiteley truly has an enviable sense of style.
5. Justin Beiber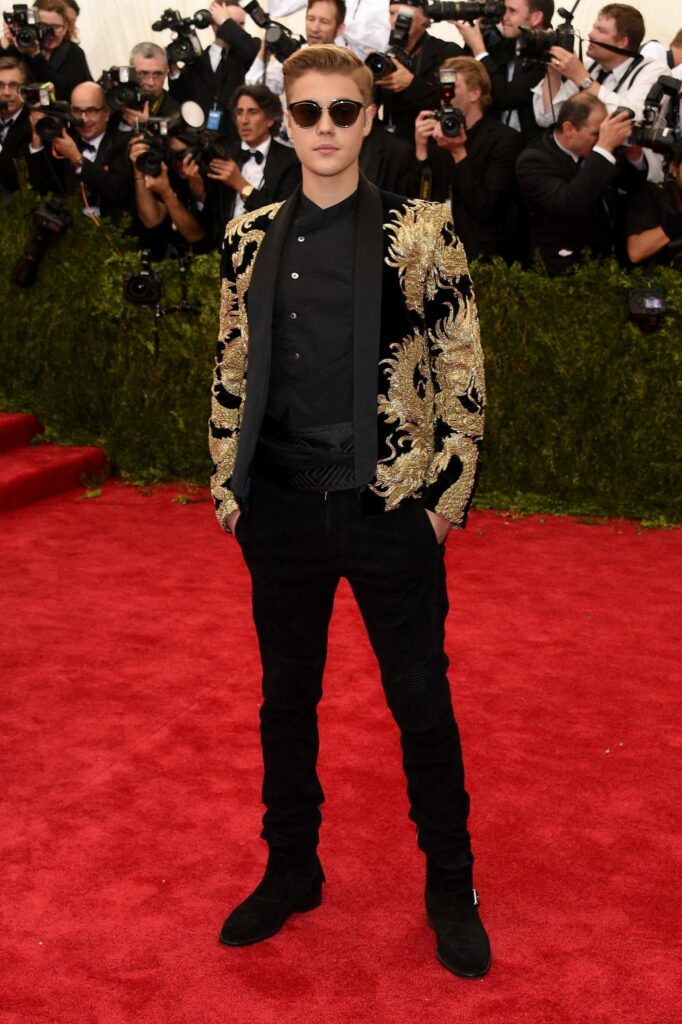 Though he may have his ups and downs, Bieber's style was consistently on point this year. Take the custom embroidered Balmain blazer he sported at the Met Gala.
6. Kristen Stewart

Suffice to say Stewart is one of Karl Lagerfeld's muses; but if you need any more convincing, just look to her feminine red carpet looks that landed her on best-dressed lists throughout the year.
7. Zoë Kravitz

Kravitz didn't miss a beat this year, favoring designs from Alexander Wang that complemented both her form and personal style.
8. Cate Blanchett

As a veteran best-dressed celeb, Blanchett is confident in her own style of structured elegance.
9. Kerry Washington

On the red carpet, the "Scandal" star knows how to rock jewel tones and colorful patterns.
10. Amal Clooney

Whether she's headed to court or out to an event with husband George Clooney, Amal always stays polished and fashion-forward.
11. Jared Leto

Leto made a name for himself during 2015 with his signature long hair and colorful suits.
12. Zendaya

The actress and singer stunned on the red carpet with new designer labels and unique silhouettes.
13. Lilly James

After her breakout role in "Cinderella," actress Lilly James continued to look like a princess in real life on the red carpet.
14. Kiernan Shipka

The former Mad Men child star proves she's all grown up now in flattering looks that remain youthful in details, like pops of color and textured materials.
15. Olivia Palermo

Last but not least, it's no surprise that fashion icon Olivia Palermo would make a best-dressed list with her killer sense of style.
All Images: Getty