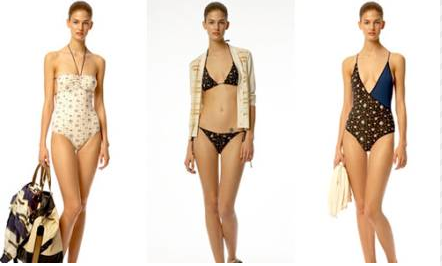 Oh yah. That title above is totally true. Can you say "yeah!?!?"
Generally, when I hear there's Phillip Lim news, I get pretty excited. It's probably one of my favorite contemporary lines out there. So when I read on The Cut that Phillip Lim has debuted a swimwear line this season and a lingerie line is soon to come, well, let's just say I was definitely super excited. 
Phillip Lim's new swimwear line launched just last week and includes three different styles to choose from. (It may not be many, but I definitely have hopes that it'll expand beyond just these three.) 
The suits include a floral-print one-piece bandeau-style swimsuit with a halter neck; a black floral-print string bikini and another one-piece, this one a bit more low-cut with the floral print focused on just one side. The swimsuits retail for $250, $225 and $250, respectively. 
What I'm probably most excited about though, is that with the release of the swimwear line came an announcement that Phillip Lim will also be launching a lingerie line that will be out at the end of this month and a fall shoe collection that's set to debut in stores in July. Yipee! 
Until then, I've decided to cull a few of my favorite spring/summer 2009 3.1 Phillip Lim looks to spark our imagination on what the shoes and lingerie line will entail. 
You can purchase 3.1 Phillip Lim at stores like Neiman Marcus,  Nordstrom and Net-a-Porter.com.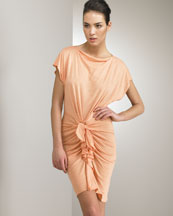 This peach knot-front dress from 3.1 Phillip Lim's spring collection is a very cute and casual look. $350. Neiman Marcus.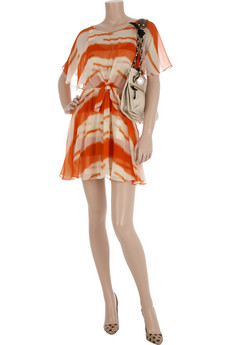 This silk-chiffon 3.1 Phillip Lim striped dress is so super cute and summery. I love how lightweight and easy it looks, especially for us Phoenicians that are already battling triple-digit temps. $475. Net-a-porter.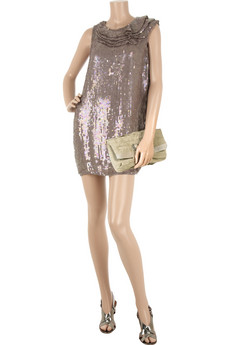 I know I said I was over sequins, but I'll have to make an exception for this lovely dress. I'm totally into the nude-tone of this sequin 3.1 Phillip Lim dress. And I love the loose silhouette. $925. Net-a-porter.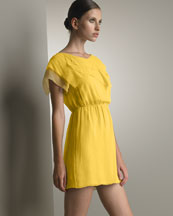 Mini dresses are super hot this season and this yellow pick from Neiman Marcus is definitely sassy. $525.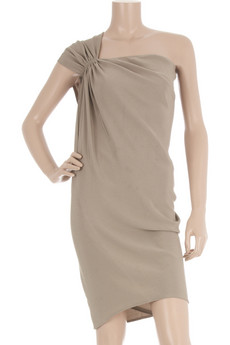 I know I tend to gravitate toward all the loose and casual dresses but the line also has items are that are more sophisticated like this nude-tone assymetrical dress. It's quite classy. $575. Net-a-Porter.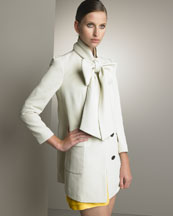 I know it's hot but this 3.1 Phillip Lim bow coat is absolutely adorable. $675. Neiman Marcus.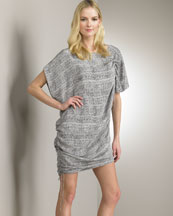 You really can't go wrong with an easy and casual T-shirt dress. Pair with some cute flats or sky-high wedges, depending on your look. $475. Neiman Marcus.