Oh my what to talk about from New York Fashion Week? There are just so many fun tid bits happening all at the same time thanks to the giant promotional bandwagon that everyone has jumped on. Really there is no better time to capture the eye of editors, bloggers or the general public than Fashion Week. Mozy on down to any number of "lounges" and you can capitalize on yumminess like a Birchbox giveaway or a little mini fix on the Beauty Bus sponsored by Hair Room Service. I myself had to partake in this since I know how fabulous Michael Duenas and his team of travel ready makeup and hair gurus are. I stopped by and was treated to a lightning speed blow dry by Matthew Green which helped snap be out of my daily summer top knot fetish. He even managed to make my thin mane look fuller thanks to Osis by Shwarzkopf Dust It powder which instantly gave me more volume at the root without looking like a hard candy shell. I was then ready to face the day and ready to see what Victoria Beckham was cooking up for Spring.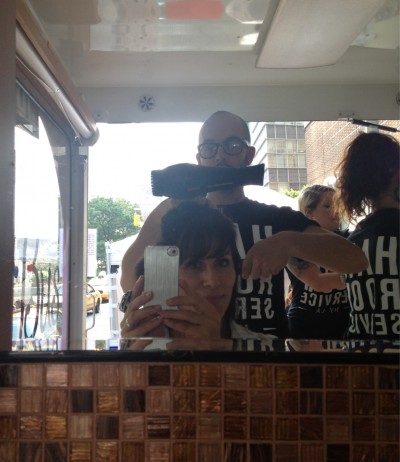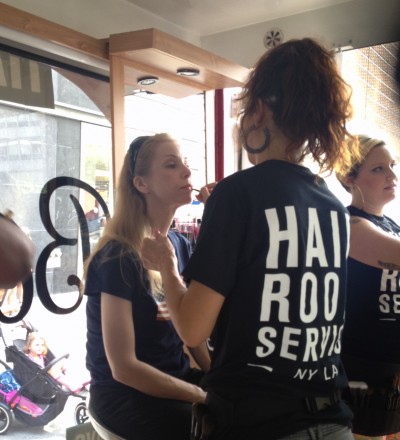 Have I mentioned how much I adore Victoria? In the long line of Celebrity Designers Victoria is right up there with The Row for me. If only I had her figure, or better yet her dollar figures so that I too could wear her entire collection.
This season Ms Beckham spent some time chatting with actual customers rather than her Hollywood gal pals and decided to stretch her line a bit beyond those perfectly cut dresses that she has shown as of late. Enter chic, smart and tailored separates that are to die for like perfectly cut jackets, skirts and blouses along with impressive coats. Still flexing her minimalist chops, there are also added details that make each piece interesting. There were some slight bohemian elements done in the chicest possible way reminiscent of the original YSL. And as usual I just fawn over the shoes… Open toe booties and shooties in short and long with a mod meets downtown girl vibe.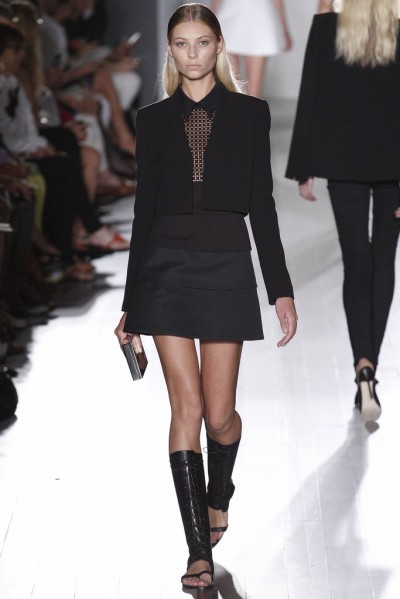 Also noteworthy feminine touches of lingerie straps peeking out under whisper weight blouses and those cut to perfection body conscious dresses were still prominent in red, black, cream and white. I for one am always ready to hit the gym once I see VB's collection.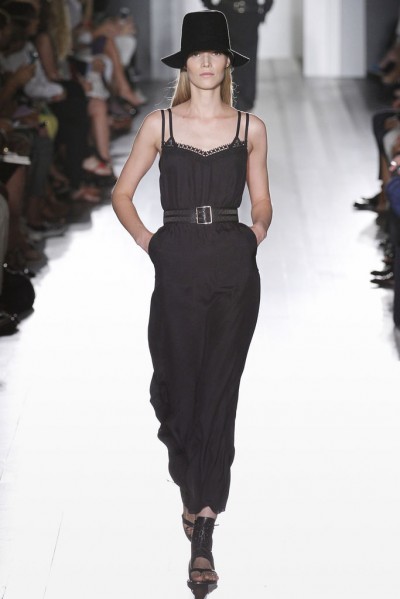 photos: style.com
If only more bridge and mass lines would take a cue from these flattering pieces imagine how elevated the average office garb would become!