It's back to school for fashion. Fall is chock-full of some amazing fashion exhibits at some of the best museums across the country, including our very own Phoenix Art Museum's Ellman Fashion Design Gallery. Discover and learn all about the historical impact of the high heel, the quintessential "Made In America" tag and how dance and fashion go hand-in-hand.
Fashioned in America at the Phoenix Art Museum


Fashioned in America, is an exhibition about how economics, ecology and labor ethics are driving a revival of fashion designs made in the United States. Featuring more than 40 ensembles and accessories, Fashioned in America highlights work by contemporary designers such as Ralph Rucci, Anna Sui, Nanette Lepore, and J. Mendel whose vision and talent are invigorating the revival of U.S. clothing manufacturing.
On view: Oct. 11, 2014  – March 15, 2015
1625 N. Central Avenue
Phoenix, AZ 85004-1685
www.phxart.org
Killer Heels: The Art of the High-Heeled Shoe at The Brooklyn Museum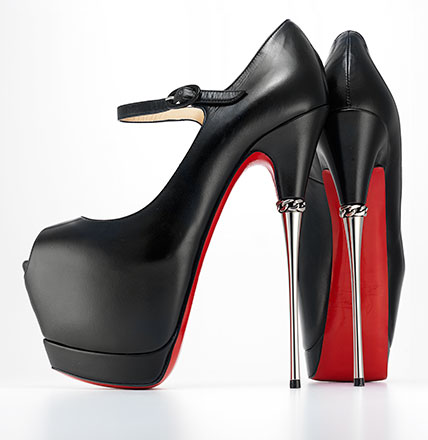 Killer Heels explores fashion's most provocative accessory. From the high platform chopines of sixteenth-century Italy to the glamorous stilettos on today's runways and red carpets, the exhibition looks at the high-heeled shoe's rich and varied history and its enduring place in our popular imagination.
On view: Now – Feb. 15, 2015
200 Eastern Parkway
Brooklyn, New York 11238-6052
www.brooklynmuseum.org
Death Becomes Her: A Century of Mourning Attire at the Metropolitan Museum of Art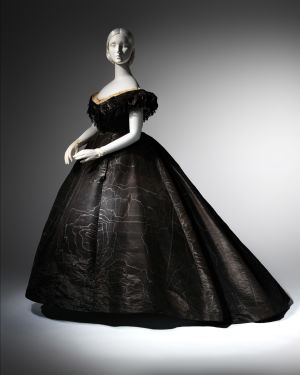 This Costume Institute exhibition will explore the aesthetic development and cultural implications of mourning fashions of the nineteenth and early twentieth centuries. Approximately thirty ensembles, many of which are being exhibited for the first time, will reveal the impact of high-fashion standards on the sartorial dictates of bereavement rituals as they evolved over a century.
On view: Oct. 21, 2014 – Feb. 1, 2015
1000 5th Ave
New York, NY 10028
www.metmuseum.org
Dance & Fashion is a stunning exploration of the relationship between these two embodied art forms. Organized by the museum's director, Dr. Valerie Steele, and set in a dramatic mise-en-scène created by architect Kim Ackert, the exhibition features nearly 100 dance costumes and dance-inspired fashions, ranging from the 19th century to the present, many of which have never been exhibited.
On view: Now – Jan. 3, 2015
Seventh Avenue at 27 Street
New York City 10001-5992
www.fitnyc.edu