We're just a mere four days away from the beginning of Barrett-Jackson, the classic collector car auction which is celebrating its 38th anniversary next week. And, as always, the event promises to bring loads of entertainment for just about everyone, including local and visiting fashionistas.
Tuesday night's fashion show will be hosted by Fleur't Boutique for the third year in a row. The boutique wow'ed audiences with its risque and fashion-forward looks the past two years as the headline show, accompanied by retailers like Saks Fifth Avenue and Tommy Bahama who were also on the runway. This year, we're definitely in for another real treat. Fleur'ts show will be the only men's and women's showcase of the evening with a theme that's being kept very hush-hush.
Director of Operations for Fleur't Boutique, Anjuli Morse, said "It's a surprise! We want to wow onlookers and in order to do so, we want to build up the anticipation by keeping everyone in suspense."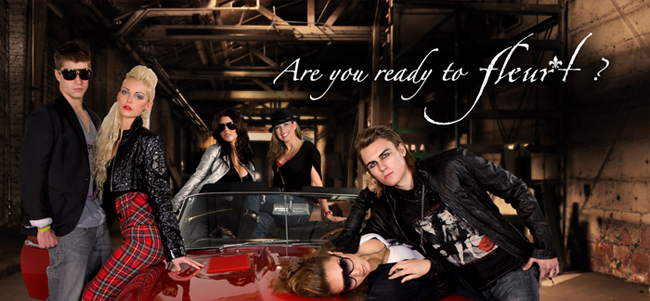 Fleur't Boutique has long been one of my personal favorites so I'm excited to see what they'll be bringing to the table this year. The 3,600 -sq.-ft. boutique carries superchic fashions and accessories for men and women including lines like Vivienne Westwood, Fresh Karma, Rock and Republic, Manoush, Rich and Skinny, Chrome Hearts and more. Plus, there's the "great wall of denim" with dozens of designer jeans; a lingerie section; and makeup services offered by local cosmetic Queen M.B. York.
The fashions will be shown on models from the FORD Robert/Black Agency at The Stone Rose Lounge at the Barrett-Jackson Garage. Spend $250 or more at Fleur't to get two free tickets to the show. More than 1,000 guests are expected to attend so snag your seat now.
The Barrett-Jackson Collector Car Auction runs from Sunday, January 12th through Sunday, January 18th.
Show details:
Tuesday, January 13, 2008 7:00pm
The Stone Rose Lounge at The Garage at Barrett-Jackson Collector Car Auction
www.barrett-jackson.com, www.shopfleurt.com.
Tickets may be purchased at the door or in advance at the Barrett-Jackson Collector Car Auction Web site for $10-$20.