Even though I will admit that an entire month of fashion weeks was a tad bit overwhelming, I am still excited and ready for the pre-fall 2012 collections. The sad part is that there is generally little buzz surrounding these collections. Regardless of the lack of fan fare, they are definitely important as retailers choose several of the trends from these collections to sell in their showrooms. So even if you aren't aware of the pre-season trends you are more than likely to end up wearing them.
Of course I don't intend to keep you in the dark about all of this that would just be unkind. Sharing is caring, and so I'm sharing my favorite pre-fall 2012 collections with you. Your friends will wonder just how it is that you are so ahead of the trends every season!
DKNY brought the ultra-feminine pieces in full force for their pre-fall 2012 collection: flirty peplum pencil skirts, bows, and ladylike lace and pleats. Dresses and skirts take the limelight, though there is an exciting fancy-pant suit that quite certainly deserves its own light.
An undoubtedly versatile collection, large floral and cherry prints with sheer and black lace give it a cheeky appeal, bold fuchsia and cobalt blue a fresh vibe, and crisp white collared shirts and neutral color blocked dresses a sophisticated side.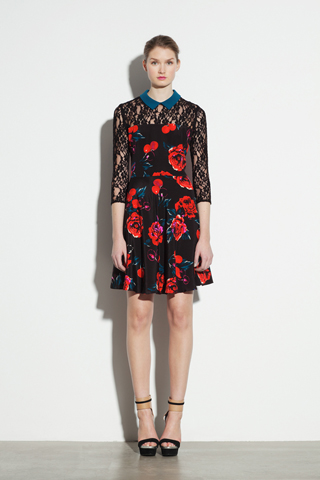 Donna also brought back many of our favorite 2011 trends: color blocking, leather, teal, lace, and bold, bright color. I can honestly say I like every bit of this collection—truly RTW.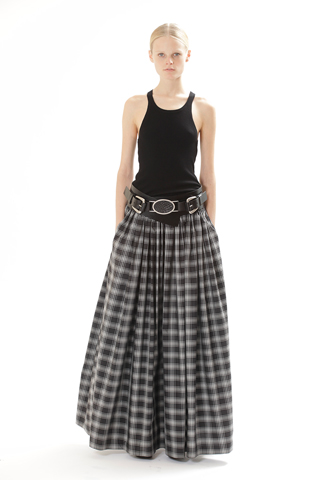 Michael Kors' pre-fall is quite the opposite of DKNY with his androgynous, rugged, western collection. The leather boots, wool sheath, and harness bags should feel pretty natural to us Arizonians, especially since Kors' inspiration was Ann Bonfoey Taylor, the subject of a recent exhibition at the Phoenix Art Museum.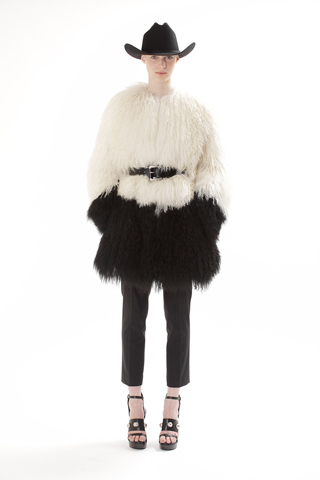 Kors told style.com that pre-fall means three things to his business: "seasonless clothes; it's the power woman's favorite season; and it's Hollywood's evening season because runway dresses are too obvious." I do agree with Kors' on all of these points, but I'm not quite sure, even here in the wild west, that heavy wool coats and neck-high Mongolian lamb vests translate into seasonless.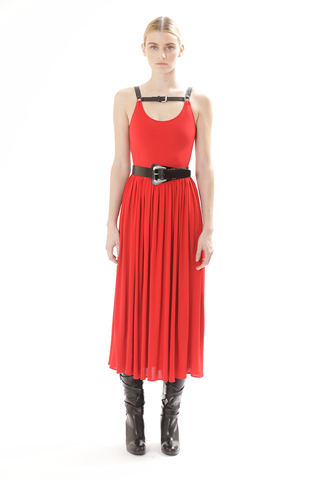 However I do think that Kors got the evening dress all right. Among my favorite is the belted, red, midi-length, pleated dress with leather buckle straps at the shoulders and across the collarbone. I can no doubt see a young Hollywood starlet walking the red carpet in this or dancing all night long at an after party.
By Kristianne Young
source and photos: style.com