Chanel is a storied fashion house that stays true to its sophisticated history, yet is continually abreast of modern innovation and creativity. It was a busy week for the couture house, which first hosted its Metiers d'Art Show at the Park Avenue Armory in New York City, then announced that it would finally be launching e-commerce.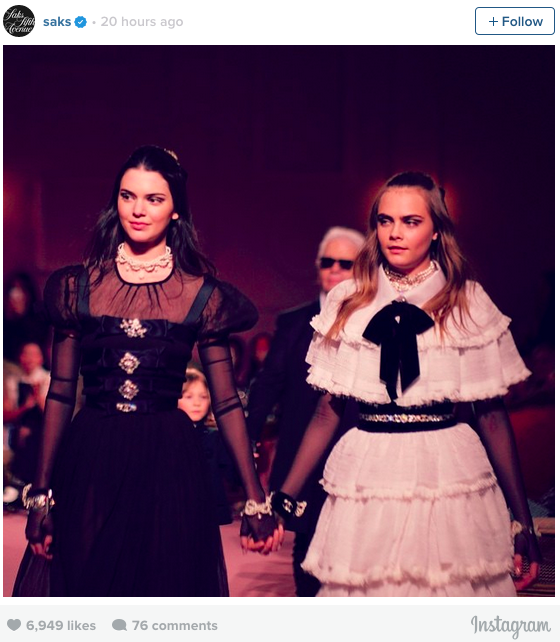 Only Chanel's top customers and favorite celebrities, like Beyonce, Julianne Moore, Dakota Johnson and Lily Collins, were invited to the showing of its pre-fall collection modeled by the likes of Cara Delevingne and Kendall Jenner last night.
After the show, guests munched on custom double-C pretzels and danced the night way to Delevingne and Pharrel singing, "CC the World," the theme song for Karl Lagerfeld's short film, "Reincarnation."
Soon after, Chanel confirmed its plans to launch e-commerce beyond cosmetics to WWD as soon as 2016. Though it is not yet known which products will be sold, the fact that you can purchase your favorite Chanel Le Vernis nail color along with clothing or accessories straight of the runway is almost surreal.
Stay tuned for more details to follow.