Today at the start of fashion week industry insiders were shocked to hear that the "Bad Boy" of fashion Alexander McQueen had passed away. Born Lee Alexander McQueen in Stratford England the designers younger days were wrought with uncertainty. He began drawing at the tender age of three as a distraction for the tough circumstances he encounetered. McQueen left school at 16 and after his mother saw a mention on TV about a lack of tailors on Saville Row he knocked on doors until he secured a gig at Andersen and Sheppard the ultra conservative shop that made suiting for the upper crust. Soon he moved on to Gieves and Hawkes who client list included the Royal family.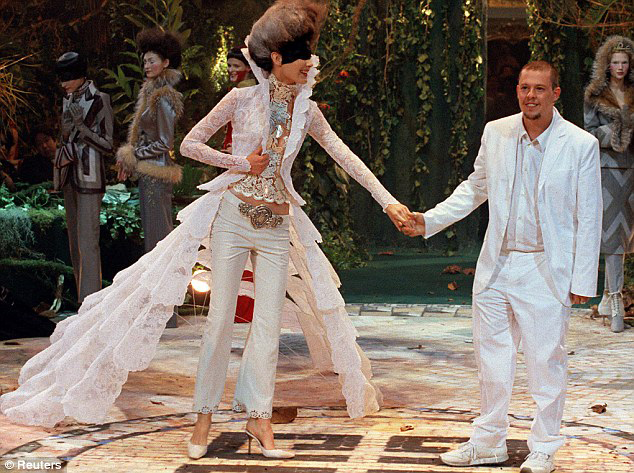 In 1990 McQueen's graduation collection from Central Saint Martin's College was purchased by fashion icon and "It" woman Isabella Blow. Blow and McQueen became quick friends and it was Isabella influence in the fashion industry that helped propel McQueen forward in his early days of design.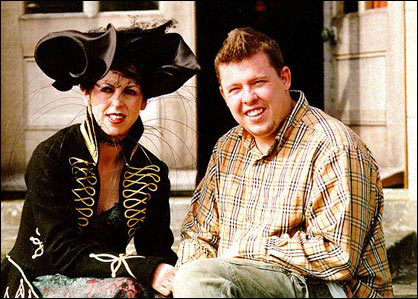 His breakthrough designs and controversial ideas netted him the coveted position of head designer at Givenchy only four short years after graduating design school. Though his stay there was tumultuous at best Alexander stayed until his contract ran out in 2001. The always outspoken McQueen was never one to shy away from telling what he really thought, often criticizing the Royal family or A-list celebs. As his own status grew AM began to transform his own look losing the extra lbs, fixing his teeth and stepping up his own wardrobe to a more dapper yet punk influenced look. Though he scorned several celebs he adored was was adored by many others including Sarah Jessica Parker, Anna Wintour, Victoria Beckham and Rhianna. By 2007 namesake boutiques were opened throughout the globe. Though his persona was often questioned his talent never was. No one quite matched his unconventional flare for drama. His shows were often theatrical including found objects that were transformed for his 2009 show and faux tribal piercing on models in 2000. Her even created a stir by sending an amputee model down the runway wearing wooden legs. His genius was, is and always will be unquestionable.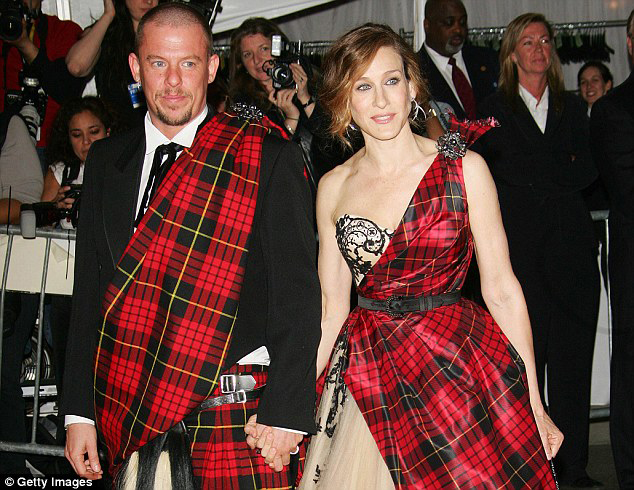 McQueen suffered greatly as the passing of both his friend Isabella in 2008 and his mentor and Aunt Dolly last year but it was the death of his mother just days ago that threw him into a deep depression. He will be missed RIP Alexander.