Start 2015 off on the right heel by simultaneously achieving two popular New Year's Resolutions: saving money and looking fabulous. These five simple tips will have you shopping smarter, feeling confident and snagging your ultimate fashion wish-list item.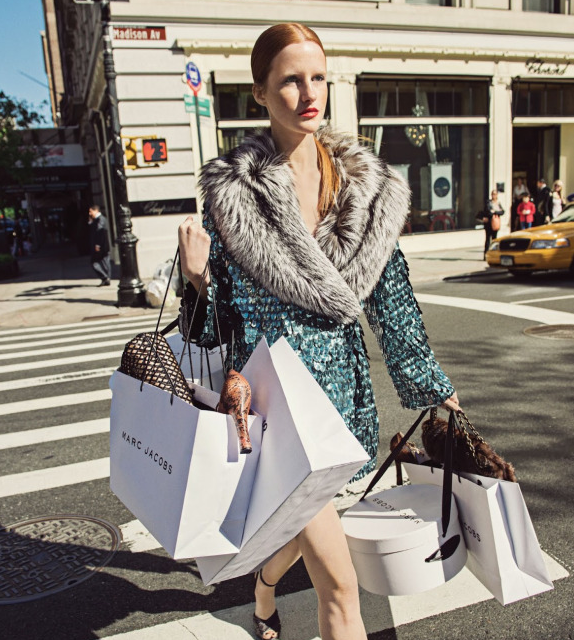 1. Rock Your Bod
While a healthy lifestyle is definitely important, embracing your body is absolutely key. Have fun with fashion and discover what flatters your body type to enhance your best features, effortlessly.
2. Shop Smarter
Instead of texting or Instagramming whilst shopping, download the iOS- & Android-compatible apps RedLaser or PriceJump. All you have to do is take a picture of an item's barcode and the app does the rest, instantly comparing prices among thousands of the same item online and in other brick-and-mortar stores. Never second guess the price you pay again.
3. Get Thrifty
Embrace trends without breaking the bank each season with easy-to-use sites and apps like Gilt Groupe, eBay and Etsy. A lot of retailers also notify loyal customers of sales and special deals before the rest of the public through email, so be on the email lists of your favorite stores.
4. Less Fast Fashion
Commit to purchasing less fast fashion in 2015; think H&M, Forever21, Zara, etc. While these mass retailers are pros at churning out accessible versions of the season's hottest trends, quality is an afterthought. Instead, aim to build your wardrobe with pieces that last the test of time with both quality and style.
5. Covet an Investment Piece
Forever lusting over a Chanel 2.55 bag or that sumptuous Balenciaga leather jacket? Well, it can – and will – be yours in 2015, but only if you make a smart financial game plan. Budget accordingly on a month-to-month basis, and watch your wallet with things like the aforementioned disposable fast fashion pieces that are made of poor quality and will be quickly out of style.