After teasing fans for what seemed like forever on social media, Rihanna has finally debuted her Fenty Beauty collection during New York Fashion Week.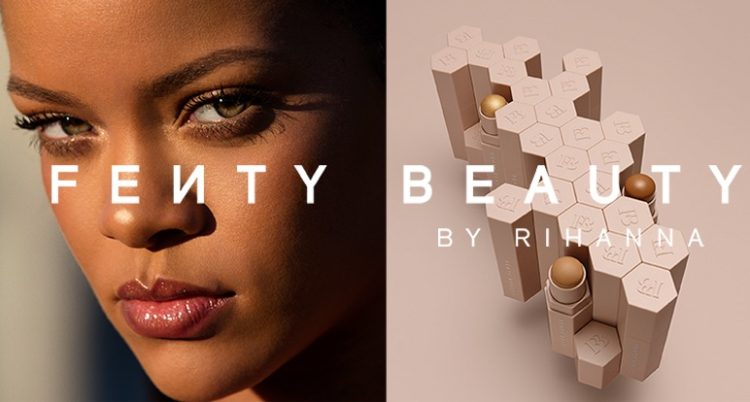 As the pop singer's first beauty line, Fenty Beauty is primarily complexion-focused. The three-step routine first includes establishing a matte base with a soft-focused primer, followed by a signature liquid foundation that comes in a smattering of 40 different shades to match every skin tone.
According to the Fenty website, Rihanna was inspired to create her own beauty line out of the need to fill a void in the beauty industry for makeup that performed across all skin types and tone "so that women everywhere would be included."
Beyond being flexible across the color spectrum, Fenty foundation is designed to be lightweight with buildable coverage that effortlessly layers to blend and become a second skin.
"Makeup is there for you to have fun with," Rihanna said in a release. "It should never feel like pressure. It should never feel like a uniform. Feel free to take chances, and take risks, and dare to do something new or different."
The second step is to highlight, highlight, highlight with one or more of Fenty's 30 Match Stix. The tubes come in 20 matte multipurpose shades that can be used to contour, highlight, correct and conceal. Better yet, the tubes are magnetic and stick together so that everything can be organized on your vanity. In addition, there are 10 colorful shimmer Match Stix that can be used as blush, highlighter, lipstick or even eye shadow.
Last but not least, blot on the fly with a powder or blotting paper that's easy to carry in your purse to maintain the Rihanna look all day long.
The Fenty Beauty by Rihanna collection is available at Sephora.