Scottsdale Jean Company may not necessarily be a boutique, but we thought we would include it in our round up of the Valley's best clothing retailers for its amazing selection of over 80 of the hottest designer brands out there.
If you are looking for that perfect pair of jeans, a feat not as easy as it sounds, then Scottsdale Jean Company is the place to go. The retailer understands just how hard it can be to find a pair of jeans that fit just right, that's why they have trained fit specialists to help you in your hunt (online and in-store) and even better they have a walk-in mirror room that will allow you to see how good you look from every angle imaginable! Can I get one in my house please?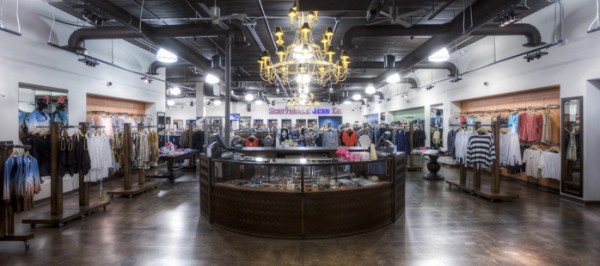 It may have the largest selection of men and women's jeans, but Scottsdale Jean Company also carries tops, dresses, and casual wear as well!
As if the fact that you're sure to find an outfit you love isn't already a reason to head on over, Scottsdale Jean Company is an independent retailer of Kiehl's skin, hair and body products… now even your beauty woes are taken care of.

$179
We are drooling over these Rose Wash skinny jeans by Joes Jeans. The pretty floral print is on-trend for spring and summer.

$88
This Red 23 tank top with leather detailing is perfect for a night out on the town. Pair with your favorite Paige jeans and a strappy sandal in tangerine!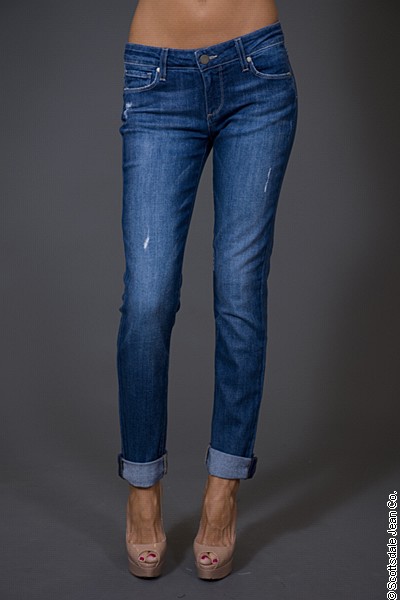 Paige Jimmy Jimmy Skinny, $190
Oh yeah and don't forget to read all about Steven Koeepel, the founder of Scottsdale Jean Company on the Trendsetters blog.
Visit Scottsdale Jean Company:
8787 Scottsdale Rd. #124
Scottsdale AZ, 85253
United States
Telephone:
480.905.9300
Or Online @ www.scottsdalejc.com
By Kristianne Young