In Arizona, where it's basically summer year-around, bathing suits are as much of a fashion trend as jeans. And when you want boutique-quality, high-style, sexy swimwear, you (and the celebs) turn to Beach Bunny! These fashion forward bathing suits have graced the pages of Sports Illustrated and have been worn by Jessica Simpson, Eva Longoria Parker and Mariah Carey. On Nov. 6, Arizonans can see Beach Bunny Swimwear's 2010 Collection first-hand as sexy models will showcase the new looks on the catwalk at the "Fall into Fashion" show at ACUA Restaurant and Lounge in Scottsdale.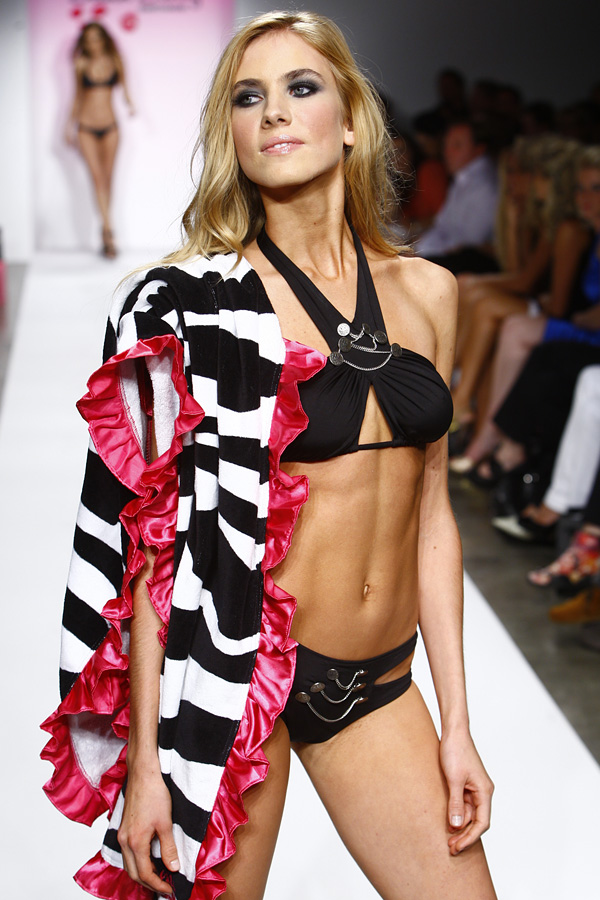 Along with the national swimwear collection from Beach Bunny Swimwear, local boutique Amy, Inc. will premier its fall and holiday collections (starting at 7 p.m.).  Guests are invited to shop, mingle and meet Beach Bunny Swimwear designer Angela Chittenden from 8 to 11 p.m. The in vogue event will include stylish cocktails and hors d'oeuvres, along with tunes by DJ Brazilia.
**Please call 480.423.2303 to attend this exclusive event. Guests who would like table seating, must make dinner reservations by calling 480.949.9000.
ACUA Restaurant & Lounge
7144 E. Stetson Drive, Suite 250
Scottsdale, AZ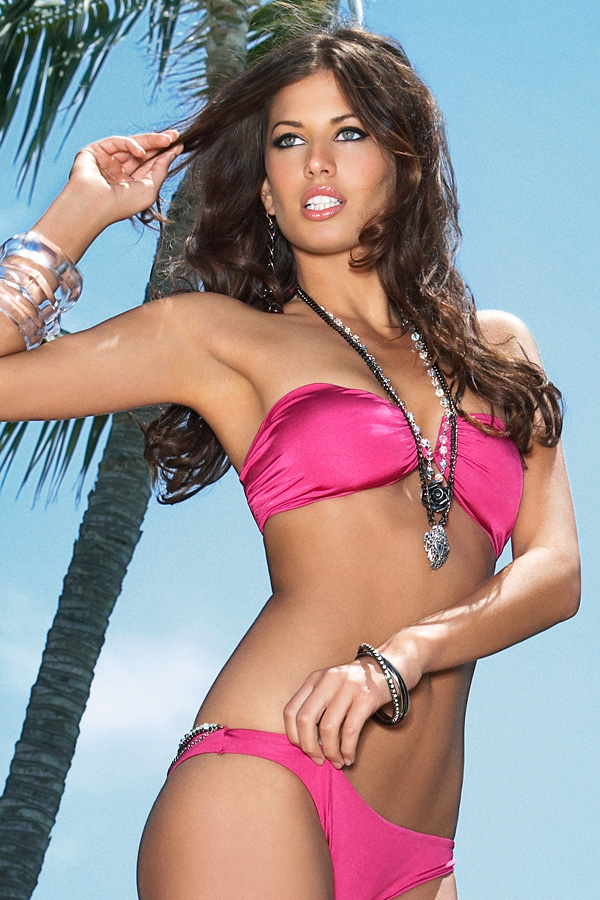 Beach Bunny's Rise to Fame:
Beach Bunny has a vast celebrity clientele, which includes: Ashley Tisdale, Jessica Simpson, Salma Hayek, Sienna Miller, and Eva Longoria Parker, who describes Beach Bunny as "the sexiest line out there." In fact, newlywed Mariah Carey just bought five Beach Bunny Swimwear suits for her honeymoon.
There are also more Beach Bunny Swimwear suits than any other designer in the 2008 Sports Illustrated Swimsuit issue. Supermodel Bar Rafaeli even donned the Crocodile Rock bikini.
Beach Bunny Swimwear has been featured in People, InStyle, USA Today, E! News Daily with Ryan Seacrest, Extra and more — not to mention at the LA Fashion Week Spring 2008.
About the Designer:
Surprisingly enough, Beach Bunny's designer has modeled her own lines. That's because the designer, Angela Chittenden, is a swimsuit model who, for more than six-years, has graced the pages of Maxim, Stuff, FHM, Oxygen and Ocean Drive. While working as a swimsuit model, Chittenden found it difficult to find bathing suits that were "sexy, yet classy, rock 'n' roll with a feminine touch". That is why, in 2004, she took it upon herself to create a one-of-a-kind swimsuit line and introduced her very own Beach Bunny Swimwear.
Angela describes her customer as "fun-loving women of any age who exudes self confidence and charisma." These "boudoir meets the beach" bathing suits are definitely made for women who want to be seen. "Beach Bunny is not for the shy consumer. We have a 'girls just wanna have fun' motto that we like to live by!"