If you're looking for the Mondrian Scottsdale, you may very well find what looks to be the ultra-chic downtown hotel. However, it is no longer named Mondrian Scottsdale, nor lead by the same management company. It is now dubbed as Hotel Theodore and is run by GF Management instead of Morgans Hotel Group.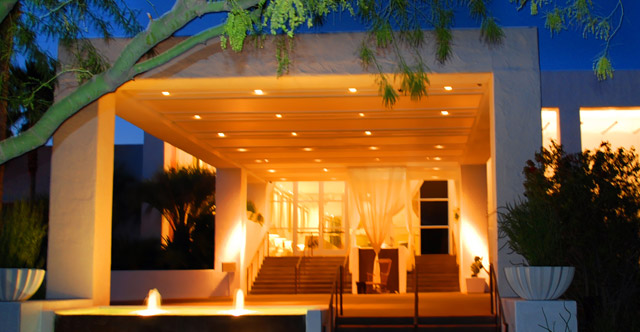 Still boasting the same sophistication and modern décor, Hotel Theodore was named after President Theodore Roosevelt. Just last month GF Management took over hotel operations from Morgans Hotel Group, which bought the former James Hotel in 2006. GF Management operates a range of hotels across the country including the historic US Grant in downtown San Diego.
Hotel Theodore's restaurant, Cielo, which opened its doors to Arizonans on Feb. 1, replaced Mondrian's Asia de Cuba and delivers a tasty menu crafted by the Italian cooking mastermind, Chef Donald Lemperle. He has created a mouth-watering menu that highlights handmade pastas like the Conchigle al Parmigiano (shells with parmesean cream, guanciale, leeks, pecorino and radicchio), Tortelli di Manzo (homemade braised oxtail tortelli, tomato sugo and parmesl), and specialty created pizzas baked in a wood fire oven!
"Our innovative gourmet Italian restaurant is sleek, sophisticated and relaxed."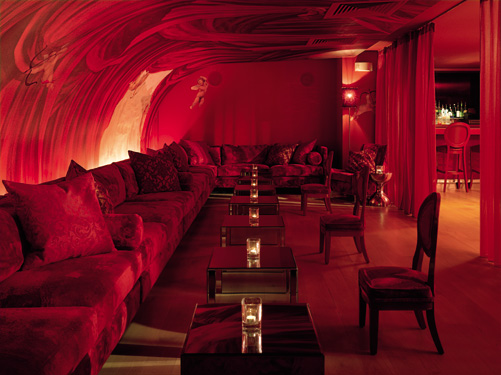 As for nightlife, if you adored the Mondrian's Red Bar than you're in luck because it has remained basically unchanged as it fashions the same scarlet, lush furnishings and is still known as "Red Bar."  The lounge is open daily, along with its famed cozy patio and fireplace.
For more nightly action, head to Midnight Room open every Friday and Saturday night. Famed local DJs will command the dance floor and delicious cocktails will be flowing. Bar names are subject to change.
As for the coveted pools, they are still Serenity and Main, white, delivering cocktails, offering cabana service and are fabulous!
For more information on Hotel Theodore, visit www.hoteltheodore.com.
About GF Management: GF Management is based in Philadelphia and has been a hospitality ownership and management company for twenty-one years. GF Management has lead more than 200 hotels in 27 states and closely partners with Starwood, Hilton, Marriott, Choice, Wyndham, Carlson/Radisson and IHG, among select others. For more information on GF Management, visit www.gfhotels.com.