It's no secret that Arizona has plenty of amazing places to see, but sometimes us locals are too busy booking another trip to SoCal to remember everything our own state has to offer. Sure, The Golden State is great but consider switching things up by venturing not too far from home to see what lies just beyond the Valley in our own backyard.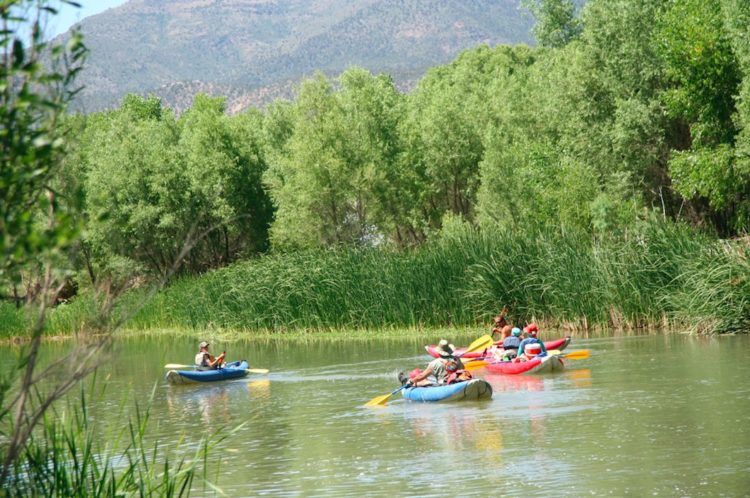 WeekendZona is a program from Local First Arizona Foundation that coordinates specially curated travel opportunities to some of Arizona's lesser-known towns. The program's next trip is heading to Camp Verde May 18-20 to discover the three elements (earth, water, sky) of the small western town just 90 miles north of Phoenix. Located in the Verde Valley, the town is considered part of the Lower Sonoran Desert but is located on the Verde River, meaning lots of lush, green plants abound.
"Camp Verde is often referred to as 'Arizona's best-kept little secret' for its natural beauty and unique position near the Verde River," said Maya Azzi, Rural Program Coordinator for the Local First Arizona Foundation. "We can't wait to share this 'secret' with more Arizonans."
WeekendZona trips are all-inclusive experiences coordinated by Local First Arizona Foundation staff with local businesses and partners in each community. Each trip is a highly curated experience that showcases "local insider" spots and activities that guests might not otherwise know about. The program recently visited Globe-Miami and has plans for trips to Douglas in July and Pinetop-Lakeside in October.
"We want to show Arizonans that there are many unique vacation opportunities right here in our own state," said Azzi. "Every year, Arizonans spend $6.5 billion vacationing in California alone. If we could direct some of those dollars into Arizona's rural communities, it would make a huge difference for those towns."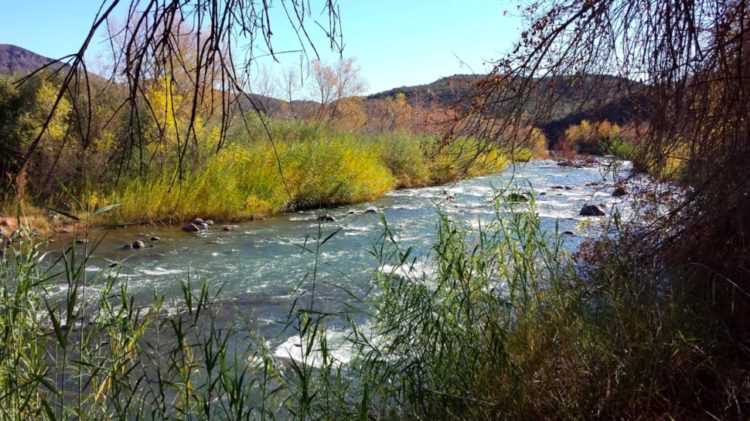 The Elements of Camp Verde
Earth: Explore Camp Verde's beautiful mountains by hiking the ancient ruins and cliff dwellings and experiencing a Western horseback ride through desert foliage and sandy washes.
Water: Cruise down the Verde River through small farms and ranches during a guided kayaking tour, and experience the vibrant wildlife habitat home to bald eagles, hawks, blue herons, beavers and otters.
Sky: Camp Verde is pursuing the International Dark Sky Community designation and partnering with Astronomers of the Verde to show off the beautiful night sky. Guests will be able to enjoy the night sky through high-powered telescopes and learn about the stars from local astronomy enthusiasts. The astronomers meet monthly to share their latest tracking of asteroids and have displayed their brilliant astrophotography in the community to showcase the Verde Valley's dark skies.
All packages include:
Lodging
Lodging for two nights on a first come, first serve basis at Ranch House B&B, Creekside B&B or Fort Verde Suites
Meals
Steakhouse dinner at Sutler's Steakhouse on Friday
Dinner under the stars at Moscato Italian Restaurant on Saturday
Breakfast at JT Bistro on Saturday
Breakfast at Thanks A Latte on Sunday
Group Activities
Choice of guided kayaking trip down the Verde River or western horseback riding
Stargazing party hosted by the Astronomers of the Verde
Guided tour of the Verde Valley Archeology Center
Free Time Activities (not included in price of package)
Main Street shopping and antiquing
Wine tasting at Clear Creek Vineyard
Free self-guided historical walking tour
Fort Verde State Park
Montezuma's Castle National Monument
Hiking on one of the the region's many nature trails like Copper Canyon Trail or McDonald Trail
Two-person, two-night package: $485
One-person, two-night package: $295
To register for The Elements of Camp Verde, visit: localfirstazfoundation.org/events/weekendzona-camp-verde
For more information, visit: localfirstazfoundation.org