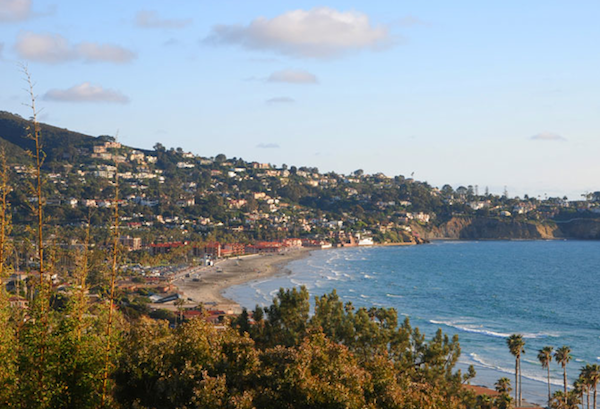 What would a Valentine's night be without the help of Ménage à Trois  wines and Kimpton's new coastal-chic boutique, Hotel La Jolla in San Diego .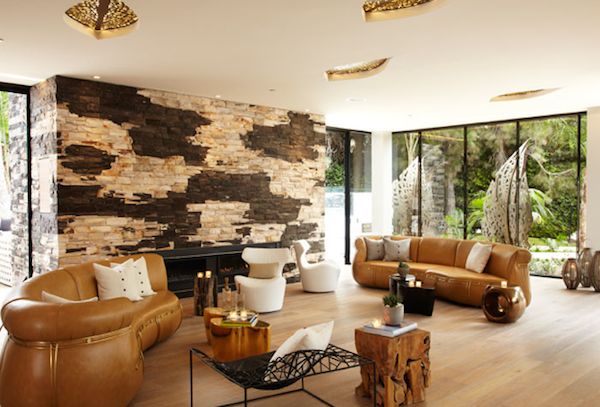 Located in the heart of picturesque La Jolla shores and inspired by the lush surroundings of the area, Kimpton Hotel La Jolla re-opened its doors this summer after a dramatic $4M transformation.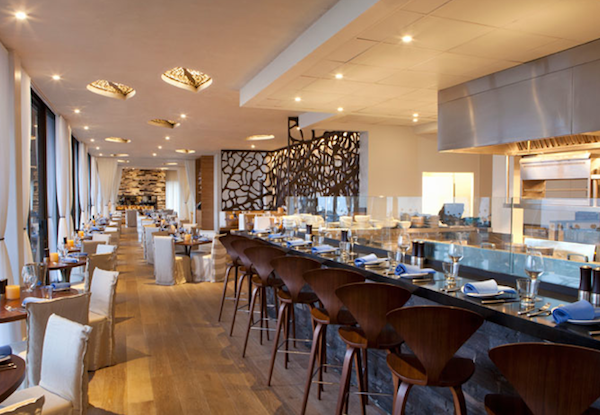 Most of the hotel's 110 guestrooms, each with a patio or balcony, offer breathtaking views of the Pacific Ocean and radiant sunsets.
This year, the hotel is opening its arms with a partnership between Ménage à Trois wines, offering guests a seductive experience for Valentine's Day. Hotel La Jolla has included a choice of a California red, layered with delectable blackberry and raspberry jam flavors, or a California white, crisp and exotic with tropical fruit flavors, in this special promotional package.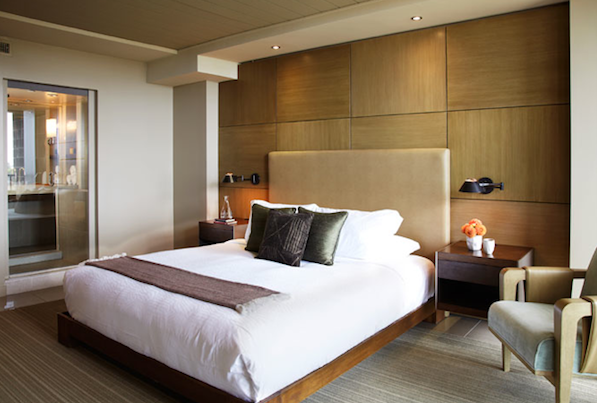 The hotel's Ménage à Trois Romance Package offer guests the choice of three enhancements to create the most romantic setting possible, with options of:
Choice of a Bottle of Red or White "Ménage à Trois" wine
Temptation Intimacy Kit
Complimentary nightly hosted wine hour (5 – 6 p.m.)
A $20 Breakfast Credit for a scrumptious morning meal at Cusp, the hotel's 11th floor restaurant
$10 Mini-bar Credit
Rose Petal Turndown
Chocolate Covered Strawberries
An In-Room Movie
Bottle of Champagne or Sparkling Cider
Every 'Menage à Trois' booking includes Deluxe Accommodations and complimentary valet parking, along with three of the enhancements listed above, for just $50 above the best available rate.
To learn more, www.hotellajolla.com and include the code "TROIS" upon reservations.
Photos: Courtesy of Hotel La Jolla