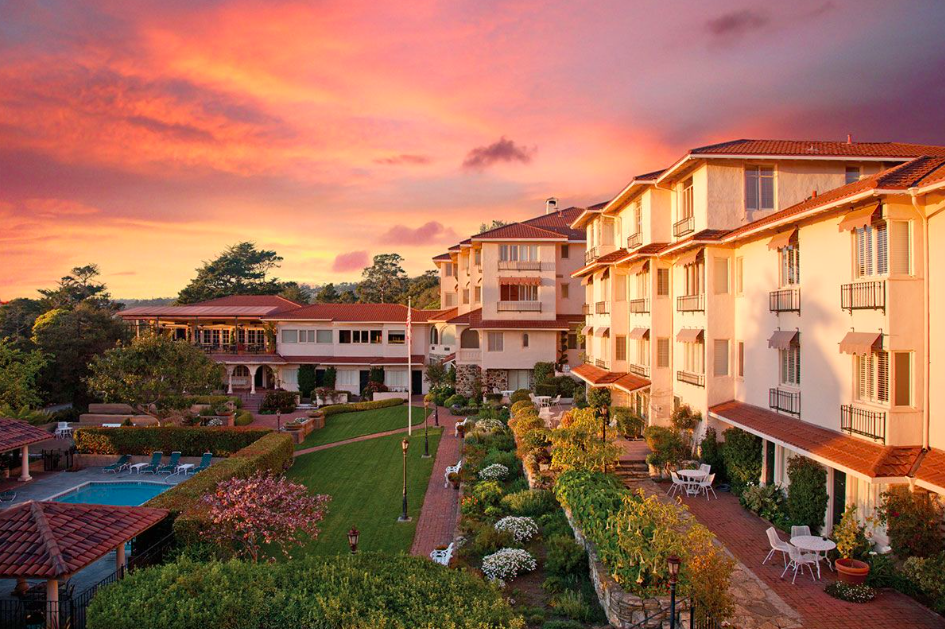 La Playa Carmel is one of the coastal village's oldest, most cherished landmarks, harkening back to the town's heritage as an affluent artists community. This year, the Grand Dame of Carmel celebrates 110 years of history and romance with two exciting rooms packages, as well as an exclusive offer for those who have celebrated their love at the iconic boutique hotel over the past century.
Originally built in 1905 by artist Christian Jorgenson as a gift for his wife, a member of the Ghirardelli family, the mansion was converted into a hotel in 1916 and has since remained a sacred getaway and social gathering place in the scenic seaside community. Generations have celebrated weddings and special events on the property's stunning grounds. Companies have held retreats inspired by the creative legacy and natural beauty of the surroundings, including Steve Jobs, who held some of Apple's early retreats at La Playa Carmel as they developed the first Macintosh.
To commemorate the original intent of the building – a private mansion – La Playa Carmel is offering a special buy-out package that allows guests to make it their own private estate for a full week. Bring your closest family and friends to take over the fully staffed hotel, with all 75 guest rooms and suites, and an elaborate champagne breakfast buffet each day. During the day, lounge by the pool, play life-sized chess in the garden or hop on a bike to explore Carmel and the beach. Priced at $110,000, the offer is available various weeks throughout the year.
Also available throughout 2015, guests who book one night at a regular rack rate will receive a second night for a discounted $110. Availability is limited and blackout dates apply.
La Playa Carmel is also extending an exclusive offer to honor couples who have celebrated their love at the hotel over the past century. Anyone who shows proof they were married, honeymooned or spent an anniversary at the hotel is invited back this year at a special anniversary rate of $110 per night, up to two nights (photos are an acceptable and highly encouraged form of proof).
To learn more about these special offers or make a reservation, please call (800) 582-8900 or visit the anniversary website, showcasing important milestones and historical facts with photos dating back to 1905: www.laplayahotel.com/110laplayacarmel.