Washington state is revered by nature enthusiasts and avid luxury seekers alike for its wide plain of hotels and resorts catering to each individual. Narrow in on the city of Tacoma, a mere 30 minutes from Seattle, and you rediscover how nature and luxury intertwines seamlessly in the name of hospitality.With it's little big city feel, it's no wonder why one of its hotels recently joined the elite ranks of properties donning the four-star rating from Forbes.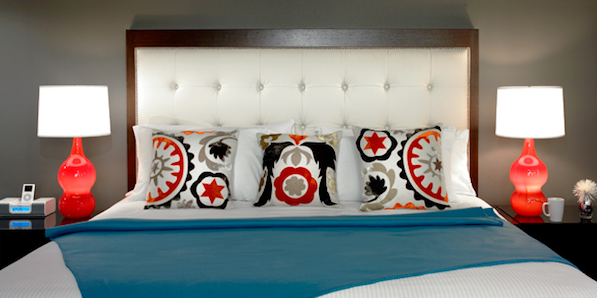 Hotel Murano, the 320-room hotel centrally located at 1320 Broadway Plaza in downtown Tacoma offers indulgent but essential amenities to guests including its signature Savi Day Spa and savory BITE restaurant. As of last week, the hotel accepts the crown for four-star status. Complementing the city's status as the epicenter of the American art glass movement, art is deeply integrated into the function and design of the hotel with works by more than 45 glass artists from around the world showcased throughout the public spaces and on every guest room floor.
The property is a member of Provenance Hotels, a collection of award-winning urban boutique hotels based in Portland, OR, and features the brand's signature lifestyle amenities such as a comprehensive pet program and innovative spiritual menu, and for fanciful whims and practical necessities. This new rank is the first for Tacoma and only one of four in the entire state, elevating Hotel Murano to a class all its own.
To learn more, visit www.hotelmuranotacoma.com.