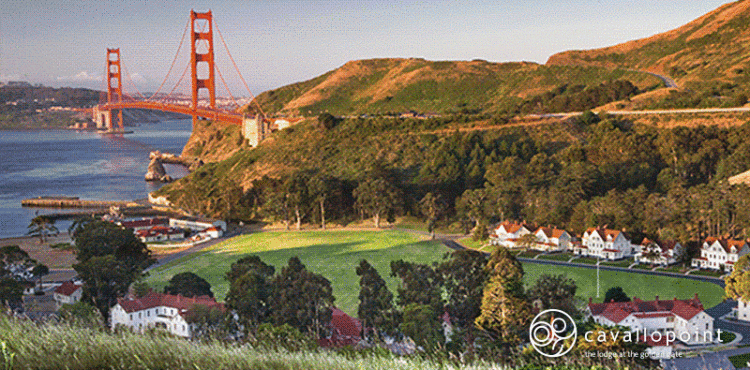 The Lexus Culinary Classic this year is not an event to miss. Hosted at Cavallo Point Lodge in Sausalito March 24-26, Chef Elizabeth Murray will be hosting 2 fabulous events.
---
Finale Dinner Starring Skywalker Vineyards
The first event is the Finale Dinner Starring Skywalker Vineyards taking place on Saturday night. If Skywalker Vineyards sounds familiar, it is — this vineyard is owned by George Lucas the Star Wars master himself! This event will begin with a champagne reception at the lodge, and will then continue onto Lucas' Skywalker Ranch where guests will get to indulge in:
raw bar
caviar station
barrel tasting
and a five-course dinner prepared by Chef Murray
Guests will be transported in style from the Lodge to the Ranch in Lexus vehicles. The force will definitely be with you!
The seating for this event is very limited, so visit this site to purchase your tickets. Individual tickets for this events are priced at $250 per person plus fees.
---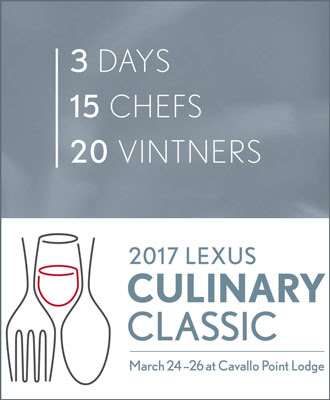 The second event hosted by Chef Murray is one your tastebuds will thank you for attending.
Lexus Grand Tasting
Nearing the end of the fabulous weekend, the Lexus Grand Tasting event will bring Chef Murray and 14 Lexus Hotel Partner chefs, along with some stellar vintners from Napa Valley and Marin, together to indulge in tasty eats and delicious wine.
Tickets for this event are available here and this event is priced at $100 per person.
---
With these 2 and a handful of other fabulous events going on during the 2017 Lexus Culinary Classic, you may want to consider purchasing an all-access pass for the entire weekend to get in on a great deal and unbeatable experience. Weekend tickets are $720 per person and include all of the events detailed here.