While we all know that proper home insulation can help keep the temperature in your home cool in the summers and hold in heat during the winter. However, insulating your home is no longer only done between your walls. The latest insulation option can be applied with a paint brush or roller.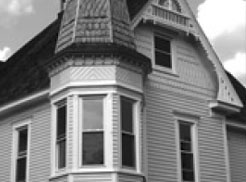 A new paint coating now on the market is said to contribute insulating effects to better equip any home against the outside elements. The interesting thing is that this new product comes from one of the industry leaders in the realm of insulations in the form of coatings. An emerging global leader in nanotechnology, Industrial Nanotech, Inc., offers an award winning, patented product line of specialty coatings called Nansulate, which is an environmentally safe, water-based, coating formulation.  
The new product that has emerged from the science of nanotechnology through the research and development at Industrial Nanotech is called Nansulate HomeProtect. HomeProtect is applied as as paint which should make it a favorite of Do-It-Yourself homeowners.  Interestingly, it offers consumers affordable energy savings, reported by the company's customers from 20% to 40% after using Nansulate on their walls, ceilings and other areas of their homes.  Nansulate also provides mold and mildew resistance without the use of potentially harmful moldicides. 
The company's Nansulate HomeProtect coatings for residential and commercial buildings were chosen as one of three "BUILDERnews 2008 Best Products" winners in the "Energy Efficiency" category. The coatings were also chosen as one of the Remodelers' Choice 100 products of 2008 by Qualified Remodeler Magazine, and a Top100 product by Building Products Magazine.
The technology behind Nansulate is a unique micro-sized material with nano-sized internal architecture that inhibits the transfer of heat, causing the material to act as an effective thin insulator. Other benefits are that the material is moisture, mold, and corrosion resistant, for a cleaner insulation that is water-based, environmentally friendly, and low VOC.
The Nansulate HomeProtect coatings come in a clear interior and exterior use product and a white, tintable interior only use product.
For more information please go to www.industrial-nanotech.com.