It's no secret that Arizona is home to some seriously upscale real estate. But, even in a time when luxurious homes are being sold for far less than they are worth and proving to be a buyer's dream come true, there are also those that seem to be above the economic crisis; those that maybe don't even need to drop their gigantic price tags. How would you like to live in this sprawling Paradise Valley…well, paradise? Having guests over for the holidays? No problem, because this five acre estate is sure to provide enough room for your immediate and extended families, as well as a few close friends.
Listed by John Hall & Associates, this estate, featuring 35,000 square feet under roof, and 25,000 AC/heated square feet, is a home that is truly built for a king, a queen and all their servants. This estate is far from impractical, especially if the future owner is much of an entertainer, as the home includes seven bedrooms and ten bathrooms, a $1.2 million Avia high-tech security and sound system equipment, a billiards room, wine room, piano room, three family rooms, an exercise room, two libraries and a two-bedroom guest house.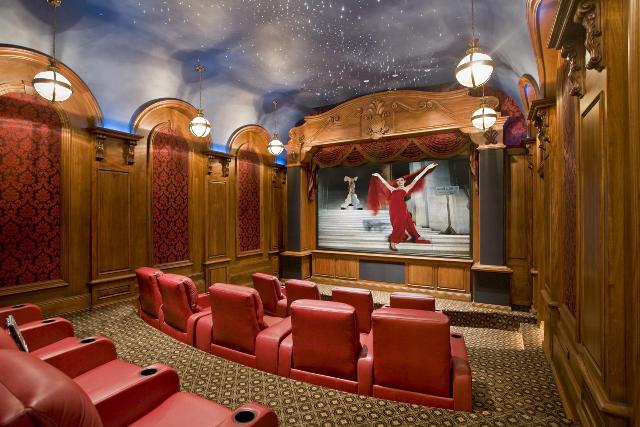 In addition to the many rooms and spaces on property (oh, the decorating that will come with 15-plus rooms!), this home also comes with a lot of possibilities for fun—think two swimming pools including a solar heated lap pool, a 12-seat mahogany theater with true movie projection and D-box chairs that move along with the movie action and a 20-car garage with a $400,000 show garage. And let's not forget the over-the-top extravagance. In this Mummy Mountain Estates home, you'll also find a master suite with a bathroom of 6-ft. onyx slabs and boutique closets, outdoor marble walkways and indoor flooring of 6-ft. marble slabs from Italy and $350,000 Pierre Lange mahogany cabinetry in the library.
While it may be large in size, it's not big on environmental impact—this Santa Barbara/Tuscan style house utilizes solar panels, solar pool equipment and plenty of ceiling fans, in addition to having its own solar electric generating station hooked into APS. As a part of the conveniently located Paradise Valley, children that move into this home will attend the Scottsdale Unified School District.
The estate was recently built in 2009, so the provided amenities and features are sure to be of the highest quality and the most modern styles. The estate is currently on the market for $24,900,000.