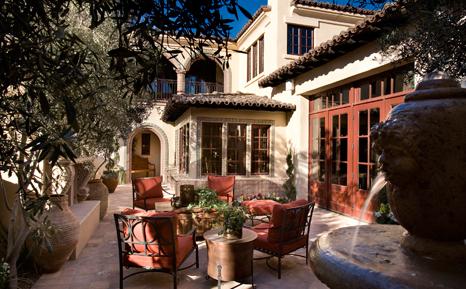 I try to get through life with no regrets, but with this downturn in the housing market, it's hard not to have at least one or two, especially if you are like me and bought a house last year, only to miss out on the amazing deals this year.
If I could do it all over, I would have waited and I would be buying one of the 12 Villas up for sale in Paradise Valley at the InterContinental Montelucia Resort & Spa for unheard of low prices. At one time they were selling for $4.6 million, and today they are available for just $1.95. And that's not all: buyers will also get a $100,000 credit upon close that can be used at the spa, dining, HOA fee, etc. Honestly, its the best deal in town, and this is why I have some legitimate regrets for not being able to take advantage of this opportunity.
Now these are not typical resort villas. Not time shares, not partial ownership. These stunning villas are whole ownership homes, but with the added luxury of the resort just seconds away and use of all its amenities and glamorous offerings.
The Villas themselves are large and spacious (ranging from 3,800 to 4,700 square feet), with Andalusian-inspired decor and outdoor courtyards, perfect for entertaining. The finest woods are seen in the floors and cabinetry, while details like elevators and butlers kitchens are the norm here. But beyond the comfort of home, more comfort lays right outside at the resort, where you have spa, fitness and pools galore, plus incredible dining at your fingertips.
Once you tour this property and the few Villas that are still up for sale, you will be hooked.
For more information on the $100,000 credit offer, visit http://www.arizonafoothillsmagazine.com/arizona-foothills-villa-deal.html.