Verde At Cooley Station by SB2-VB, LLC development will add four new dining concepts to their modern main street community located at Williams Field and S. Recker Road in Gilbert.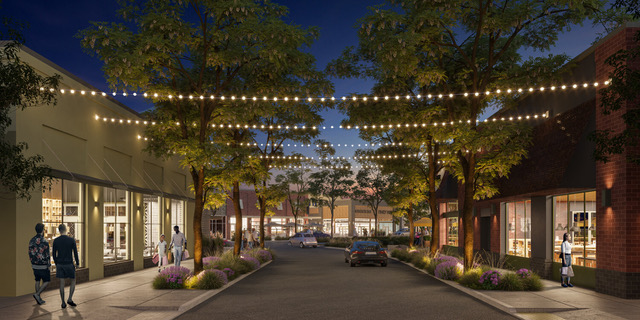 Eateries Crust Simply Italian, Ostrich Bar, Morning Ritual and Cook & Craft are set to join the community's first wave of openings in late 2021, joining dining hot spots Obon Sushi + Ramen, West Alley Barbeque, Los Primeros, Cookies & Cream and Vitality Bowls.
Crust Simply Italian offers fresh and flavorful dishes that have East Coast roots. The menu is designed to be approachable, with large servings of salads, pasta, Italian specialties, and of course pizza. Crust's signature Pizza,
the Rustica, is an authentic style pizza that is delivered in an untraditional shape with true old-world flavors. Staples like Lasagna, Penne alla Vodka, and Chicken Parmigiana are some of the dishes Crust is known for in the community. Whatever is ordered, you know it will be fresh and tastes as good as it looks: Simple and fresh ingredients used to make simple and fresh dishes.
The appreciation for libations, craft beer, and wine served at Crust, also make it popular as a bar which will offer one of the best Happy Hours around. Its Ostrich Bar concept has taken that passion and perfected each cocktail to be genuinely amazing. Exquisite drinks, garnishes, and true mixology makes The Ostrich Cocktail Bar a special place. From the decor to the drinks, you will see and taste a difference when visiting both Crust and The Ostrich.
Also to be introduced at Verde is Crust's breakfast concept, Morning Ritual, which will offer brunch everyday featuring craft cocktails, and a mimosa bar served with a modern breakfast menu.
Cook & Craft is a conscientiously developed, modern American eatery serving locally sourced products and ingredients highlighted in a fresh, flavorful and sophisticated menu. The décor and atmosphere will encourage just "hanging out" much like we might do on weekends in the Valley. Guests will also find vegan, vegetarian and gluten free options throughout the menu. Verde will be the Scottsdale restaurant's second location.
For more information, please visit VerdeGilbert.com and follow @VerdeatCooleyStation.