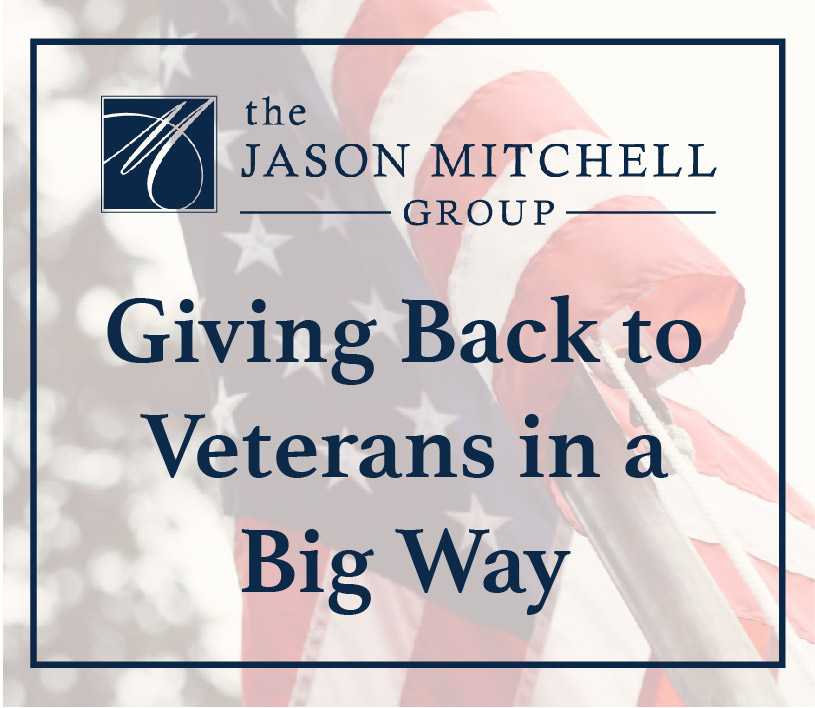 In an effort to give back to the brave men and women who have served our country, The Jason Mitchell Group, Arizona's No. 1 real estate team at My Home Group, has launched its Exclusive VA Rewards Program. Via the VA Rewards Program, active-duty military and veterans who buy or sell their home with the award-winning real estate group will receive 30 percent of the real estate commissions back at closing, regardless of purchase or list price. (For example, $300,000 home purchase at $9,000 in commission equals $2,700 in rewards). These funds can be used to cover many of the costs associated with the mortgage or price reduction with the real estate credits.
"If you are an active member of the military or a veteran and you are considering buying or selling a home, our program will provide an incentive that is unmatched in the industry. It's our way of giving back to those who served," says Jason Mitchell, president of Jason Mitchell Group. "It's very
simple: if you are a veteran or in active duty, we are going to save you thousands of dollars."
Additionally, if a veteran is considering selling their home. The Jason Mitchell Group offers even more savings by reducing its commission by one percent of the listing price for listing their home, putting even more money in the pockets of veterans who utilize this program.
The Jason Mitchell Group's goal with its VA Rewards Program is to put $1,000,000 back into the pockets of Arizona veterans.
Set to launch this month, the program will be available in Phoenix and Tucson.
To learn more about the program or to take part in the program, visit www.VARewardsPHX.com. –Aaron Pierson