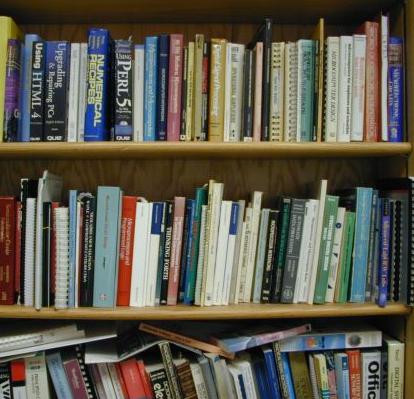 Here's a little something you can do this week to de-clutter your home, while also helping a good cause.
Books take up so much space in your home and how often do you read a book again once it's been read once? But books are something that you just can't throw out, since they can be reused an infinite amount of times. So the solution? Instead of lugging your boxes of books to the local junk yard, send them to Better World Books.
The socially conscious online used book seller Better World Books makes clearing up book clutter simple by buying back your used books. Here's how it works: BWB's online buyback program lets you input your book information, get a price quote and print pre-paid shipping labels. Its easy, there is no cost to you, and you may even make some money while at it.
So aside from the simplicity of getting rid of unwanted books, what else is so great about Better World Books?
• The company collects used books otherwise destined for landfills, and sells them online, and has saved approx. 20 million pounds of books from the nation's trash heaps.
• A percentage of the revenues go to literacy initiatives worldwide. Through its network of over 1,600 college campuses and nearly 1,000 libraries, the company has converted millions of donated books into over $6 million in funding for literacy and education.
• Each shipment is offset by Carbon.org.
Better World Books is a win win for everyone involved a great idea to incorporate into this year's spring cleaning rituals.
Try it at www.betterworldbooks.com