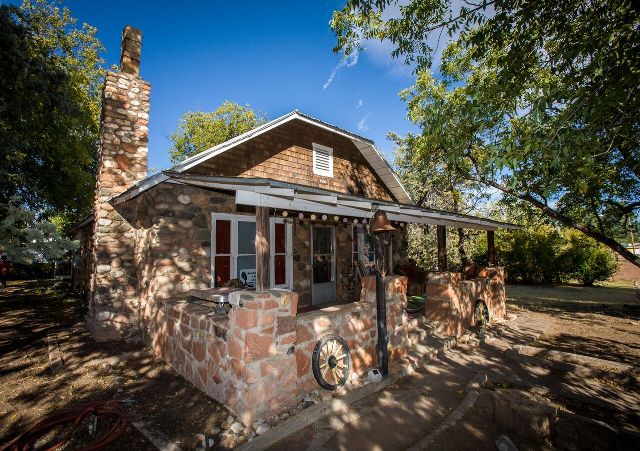 The City of Cottonwood and the Cottonwood Historic Preservation Commission host the 5th Annual Cottonwood Historic Home & Building Tour on Saturday, Nov. 3, from 10 a.m. to 3 p.m. (last ticket sale). The tour, which started in 2014, will showcase a number of diverse homes and buildings that are the foundation for Cottonwood's early days as a mining and agricultural community. It draws visitors from all over the state and has been a source of pride and pleasure for local Verde Valley residents.
Informed docents and on-site exhibits will provide detailed information on each structure and building. Shuttle transportation is provided between the newly remodeled Cottonwood Community Club House to the homes and buildings along the route. Tour participants can choose to shuttle, walk and/or drive to the Tour stops. (Note: the tour is not handicapped accessible.)
Tickets for the Cottonwood Historic Home and Building Tour are $20. Kids under 12 can attend for free. Each ticket includes four complimentary drink tickets, which can be redeemed for wine tasting from participating wineries or for non-alcoholic drinks at participating cafes. Tickets can be purchased in advance online at cottonwoodhometour.org or on the day of the event, at the tour headquarters, in the newly renovated Cottonwood Community Club House (805 North Main Street). Ticket sales end at 3 p.m. All proceeds from the tour go into a matching grant program administered by the Cottonwood Historic Preservation Commission to help beautify and preserve historic homes in Cottonwood.