With beautiful new family-friendly communities and one sure-to-be-amazing park in the works, the East Valley is solidifying its spot as an ideal locale for families to live and play in the Valley.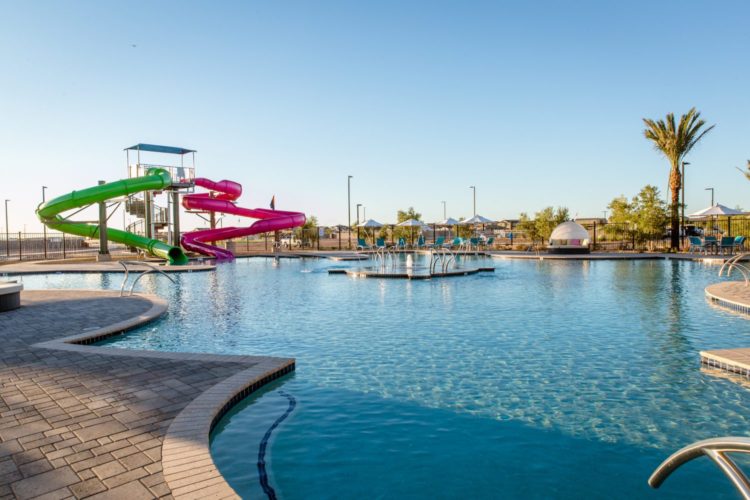 Located in Mesa's growing Gateway corridor off Ray and Ellsworth Roads, Cadence at Gateway just kicked off home sales late last year, and Phase One is 70 percent sold as of press time. The new 464-acre master-planned community currently features a wide range of homes from five different builders including Lennar, Pulte Homes, David Weekley Homes and Gehan Homes. The newest neighborhood from Newport Homes will be available late 2019. Combined, the builders offer nearly 50 different floor plans and about 600 homes in Phase One. At build-out, Cadence is anticipated to include 1,200 single-family homes and 400 multi-family homes.
Proximity to both indoor and outdoor amenities for the entire family is a huge draw for those buying at Cadence. In fact, each home in the neighborhood is fewer than 500 feet from a park, trail or The Square, which is a resident-only country-club style community center. Resort-style swimming pools with double waterslides; a lap pool; a sauna-style pool; a large event room; a complete fitness center; tennis, bocce and pickleball courts; play fields; and a dog park are just a few of the niceties available to Cadence residents. Eventually, the community will  have miles of hiking and biking trails, with many directly connecting to the Mesa Regional Trail System.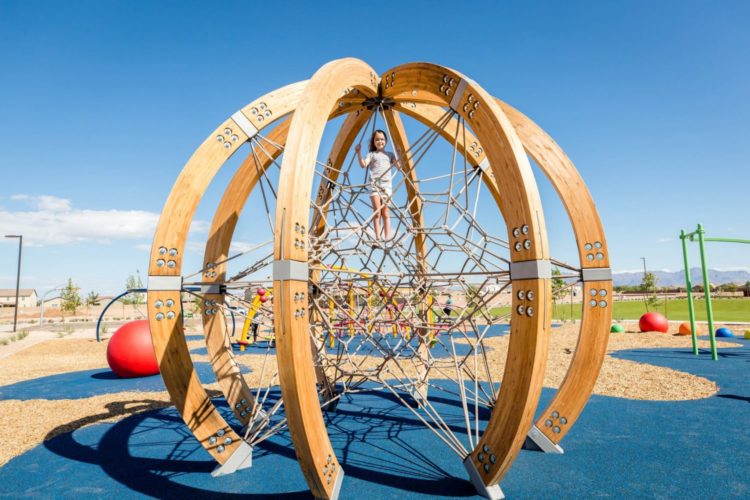 "When we started looking for a new home, Cadence was just starting and we wanted to be part of it from the very beginning," says Clint Stewart, who, along with his wife and small children, was among the first families to move into Cadence. "We have three little ones and wanted them to be able to grow up in a community with friends all around them. I got that growing up and I wanted it for them, and it has already happened. We were number eight to move in, so we've met all the new people coming in, enjoyed the events and now our street is full of kids. They already have friends that will all grow up together at Cadence. We also really liked the parks, and so far living at Cadence has been perfect."
Phase Two is expected to include additional homes, multi-family homes and some commercial usage, as well additional parks with shaded play areas. Cadence prices range from $292,000 to $513,000, though they are consistently shifting.
About 10 miles south of Cadence at Gateway is The Crossings at Meridian from Toll Brothers, Queen Creek's newest luxury living destination, located at Ocotillo Road and 226th Street. The community offers a gorgeous lineup of six new one- and two-story home designs (in exterior styles of Ranch, Modern, Craftsmen and Farmhouse), ranging from 1,800 to 3,100 square feet, with three to six bedrooms. The neighborhood includes 129 home sites.
The homes feature a signature of all Toll Brothers designs: remarkable indoor/outdoor living spaces. Residents also enjoy soaring 10-ft.-tall ceilings, contemporary lighting, high-end kitchen features (like a large center island and granite countertops) and master bedrooms with walk-in closets and a gorgeous master bath.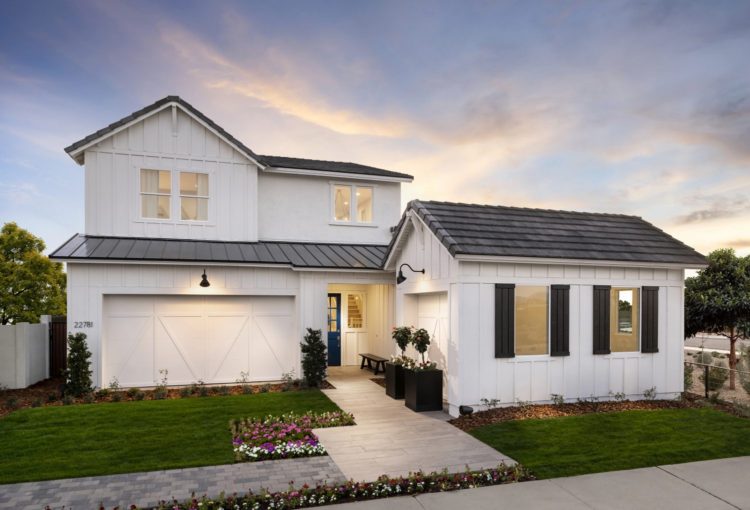 The community itself leaves nothing to be desired, thanks to a community pool and splash pad; an outdoor movie ramada; a play structure; a community garden and fireplace; hundreds of acres of open space; and miles of walking, biking and equestrian trails.
The Crossings at Meridian prices start from the low $300,000s.
The start of the 2019/2020 school year welcomed two new Queen Creek District schools neighboring Cadence at Gateway: Silver Valley Elementary School and Eastmark High School.